Yeah, I said it. I have a
Twitter account
. However, you all know how I feel about Twitter.
Remember this post
? I still feel the same way. I think it's only good to promote things. Otherwise, stop talking about yourself. No one cares that you just took the biggest dump of your life. Well, actually, I might care and find that funny--HAHA! The reason I got an account was for one reason and one reason only: to follow
CupcakeStop
and feed my
cupcake addiction
. This moving cupcake truck or heaven on wheels as I like to call it has a
Twitter account
and to find out where the truck is located daily, you can follow them on Twitter. Oh how convenient.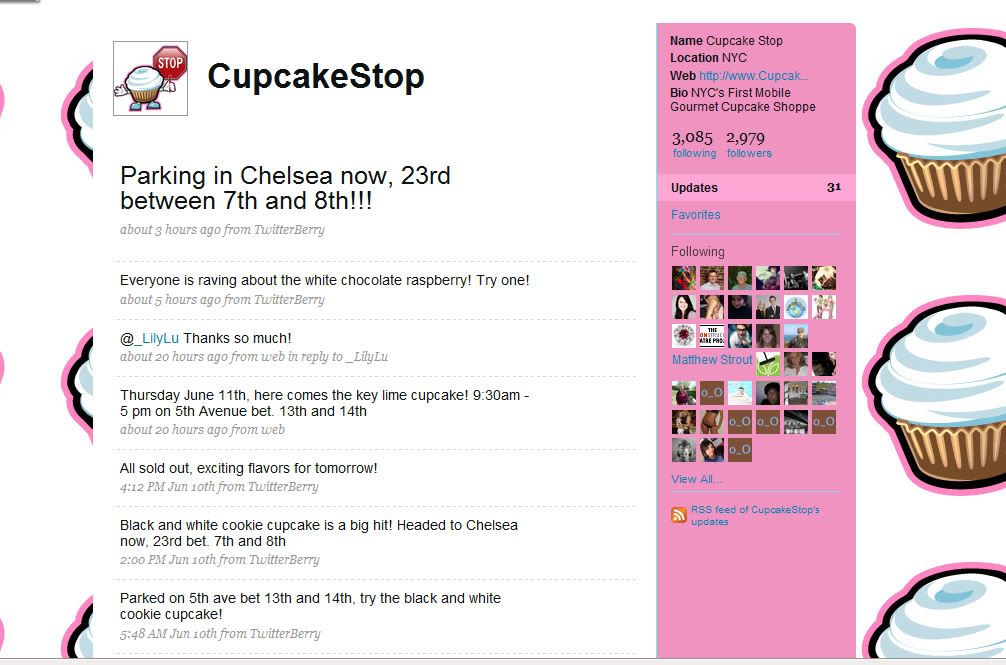 ---
Secretista