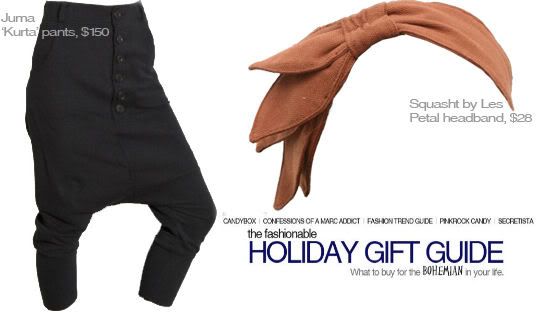 Time for another giveaway! I told you that some other hip Bloggers and I would be bringing you a 5-week giveaway, so here's the second one. A lucky winner will receive a pair of
Juma Kurta pants
and a
Squasht by Les Mocha
petal headband.
This one is for the
Bohemian
chick. You know who she is. She is the free spirited girl who enjoys free flowing pieces and earthy tones. My ultimate gift pick for this flower child is a must have bib necklace. Whether it's a bushel of flowers, feathers or fabric, a light neck piece with one of the listed material will complete the Bohemian's look while adding a modern touch.
Something like this: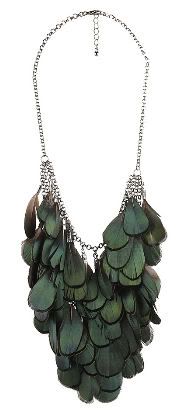 Forever 21
Amazon Feather Bib Necklace
$14.80
Head over to the following sites for more tips on what to buy the Bohemian gal in your life:

Christina of
Candybox
Chelsea of
PinkRockCandy
Jamee of
Confessions of a Marc Addict
Melissa of
Fashion Trend Guide
xoxo & Good Luck!