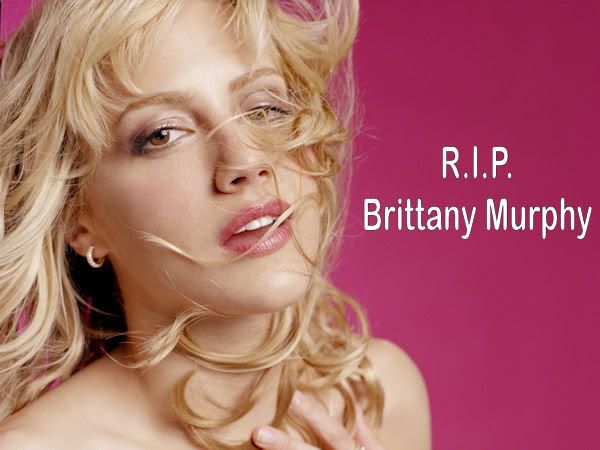 November 10, 1977 – December 20, 2009
Two days too late, but it must be done.
On Sunday December 20, 2009, Brittany Murphy died from a reported cardiac arrest. My Facebook homepage was overwhelmed with shocked statuses. You see, Brittany Murphy is from my hometown in New Jersey and during my senior year of high school she came back to town to speak and proclaimed Edison as the place that will always be her home--so sweet.

As soon as it was confirmed that she was dead, a friend and I watched Clueless. I hope you're rollin' with the homies in heaven Brittany.

xoxo