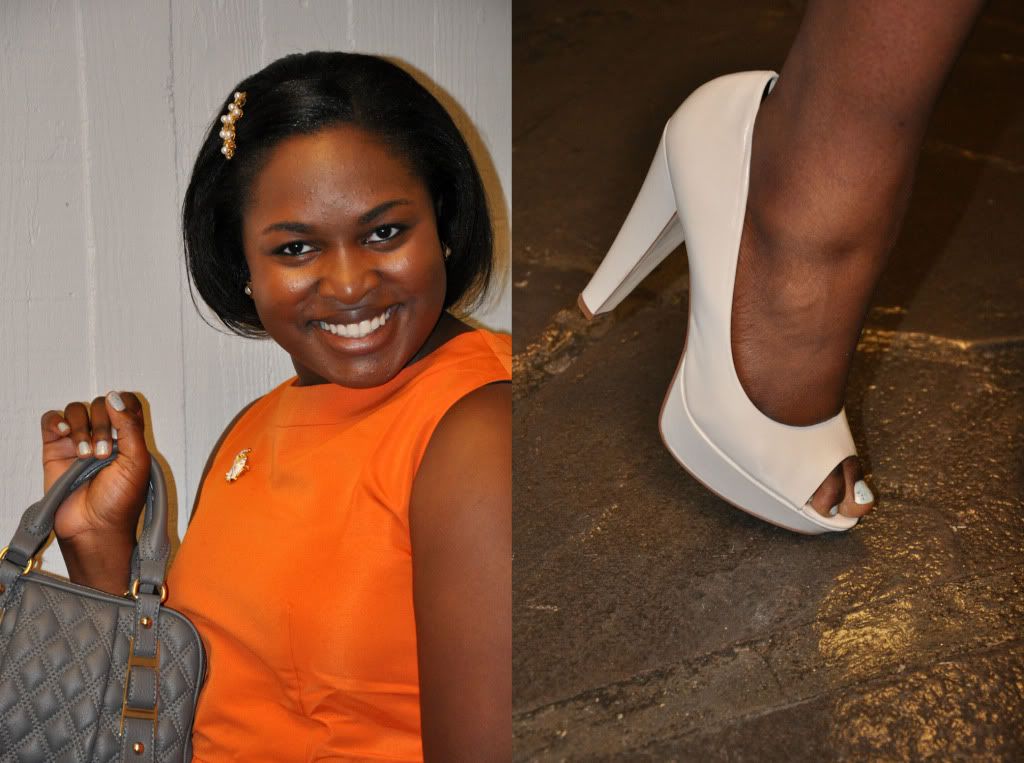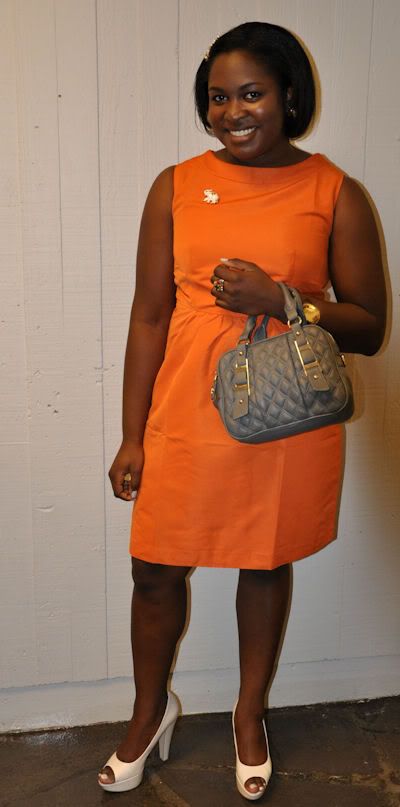 As I slipped on my sweet potato-colored shift dress, gold flower pearl earrings, bone-colored peep toe platform pumps, pearl/gold hair clip and elephant pin, I couldn't help but be astonished at the fact that my junior year of college was coming to a close. I thought, "Could this really be happening? ... I'm forgetting my ring and bracelet!" -- Ha. No. -- I actually thought, "Could this really be happening? ... I'm a summer away from finishing my college career (unless I decide to go to Grad school) and I'm preparing for my 2nd to last Student Government Association formal as an undergrad." Gallivanting around campus and basking in my new life venture as a "college kid" seemed like it was just yesterday. Freshman year, where did you go?
The formal was Friday and I decided to channel Jackie O. I've always considered my style to be inspired by the 1960's, so it felt right to don the orange frock to the left. The dress is from Target's
Merona Collection
, which I absolutely love. I've grown to be a big fan of the Merona brand from Target, especially the dresses. All the dresses are always classically chic and can be dressed up or dressed down.
Anyway, I paired the tangy dress with mostly gold and light-colored accessories. I didn't want to look too Halloween-like so I made sure to sport bone-colored pumps from
Aldo
and my bag is from Zara. The only thing I regret about the outfit is not ironing down the creases from the dresses fold. But I kind of think it adds to the primp and proper look, no? Charlotte York would be very proud...
Photos by Scarlett Hubbard
xoxo