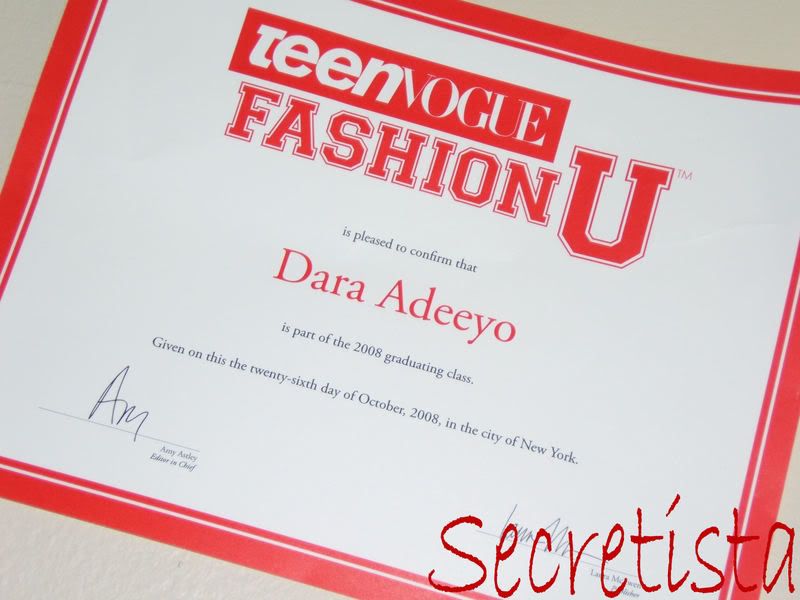 So... I'm NOT weird.
There are others who dress just as fashion forward as me (
yay!
) and we all united over the weekend at
TEEN VOGUE Fashion University!
It was really nice to be in a room filled with people who had a genuine love for fashion and wanted to make it into a career. During one of the seminars,
La Petite Fashionista
leaned over to me and said,
"Everyone in this room is part of the future of fashion."
I realized she was
COMPLETELY
correct and then it hit me: If I love fashion so much, and was able to be accepted to
TEEN VOGUE Fashion University
, why am I so conflicted upon if I should make fashion a career? I'm just afraid that if I were to get to
Amy Astley
status at a (fashion) magazine, I might make a wrong decision and then the head of whatever publishing corporation I'm working at will spit fire at me and say--
in Donald Trump's voice--
"You're fired!"
But I'm ready. I'm ready to chase my dreams of being a (fashion) editor. No more Miss Scardy pants--my parents didn't raise me that way anyway. I've been working really hard for a reason, and that reason is to get the future I want. A future in fashion... and magazines.
At the seminars I learned the importance of art, culture, and individuality. I always knew fashion was an art, but I learned that it's important to be aware of other types of art. These arts can offer great inspiration to the world of fashion. Culture is very important because it's culture that makes you the interesting person you are, thus creating your own individual identity (
wow, that was deeeeeeeeeep
). All in all, I'm happy I went and would love to go again next year, so please excuse me as I admire my
TEEN VOGUE Fashion University
diploma on my wall
*grins*
.
Keep chasing your dreams.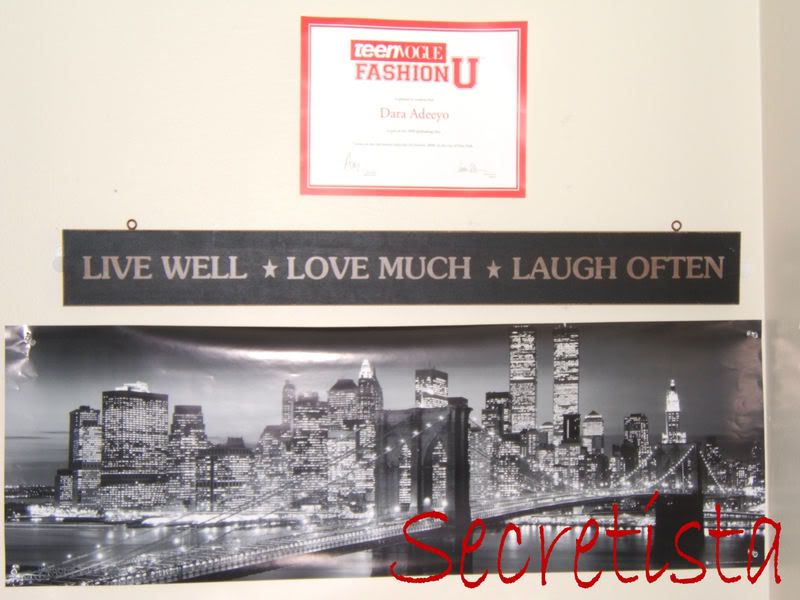 ---
Secretista