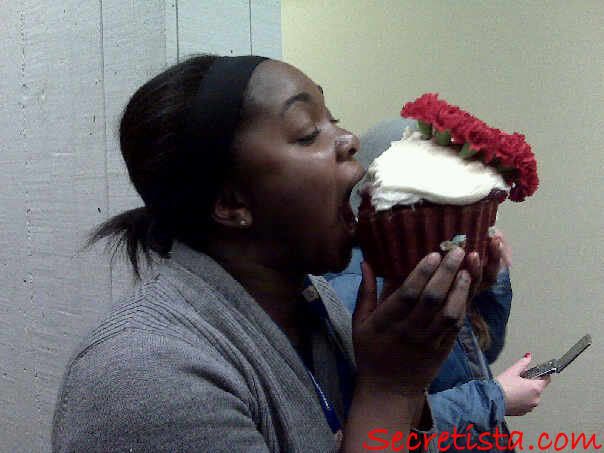 My late birthday present: a giant cupcake.
I tried to eat the whole thing by myself, but I couldn't do it. The kitchen guru on my RA staff made me this and I was suppose to share it with the entire staff. And I did--after I had the first couple of bites.
It was Red Velvety goodness!
---
Secretista