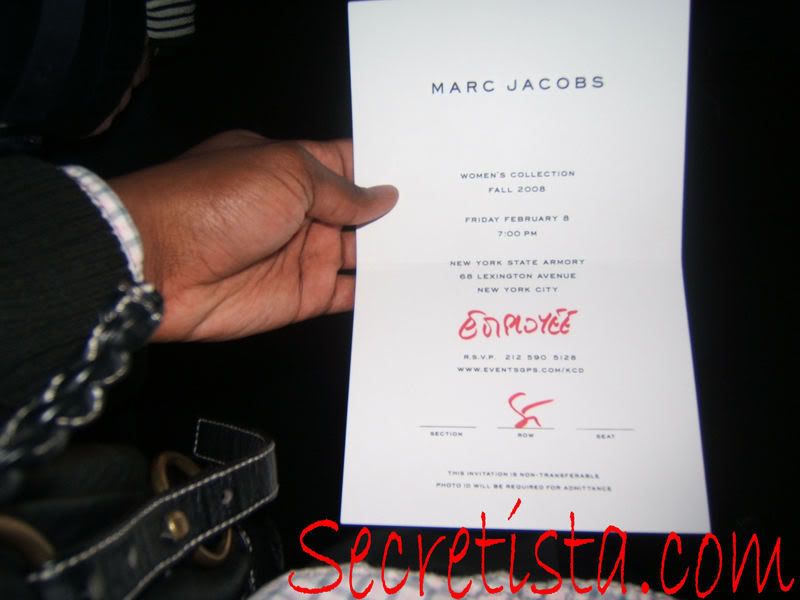 Marc Jacobs Fall 2008 show.
EDIT-- THIS IS FROM LAST YEAR'S SHOW.
CLICK THE LINK TO GET THE FULL-STORY.
New York Fashion Week starts tomorrow. I've put the question mark in the title because I don't think I'll have time to
sneak into any shows
and truly enjoy Fashion Week first hand. As I type this, the jaw-dropping (
literally
) facial expression of a girl I had a conversation with last night about this very topic pops into my head.
Girl: Are you going to sneak into any shows this season? If you do, let me know.
Secretista: Well, I don't know if I'll have time.
Girl: **Jaw drops.**

What's more depressing to me than my absence at this year's shows is the absence of some designers!
The Cut: New York Magazine's Fashion Blog
has a list of designers that have canceled their show.
Thank you economy.
---
Secretista