Leave it to the
New York Times
to have a reporter explore the wonders of the
Snuggie
in public. If you haven't heard of the
Snuggie
by now, then you must be living under a rock. I cannot believe someone actually thought to take a giant fleece blanket, put sleeves in it and say, "Why don't I sell it!" Every time that
dumb infomercial
comes on, my friends and I can't help but laugh hysterically. However, I will say that I kind of want to try the
Snuggie
in person. I'm just afraid that I'll look like an idiot; it's just a thought.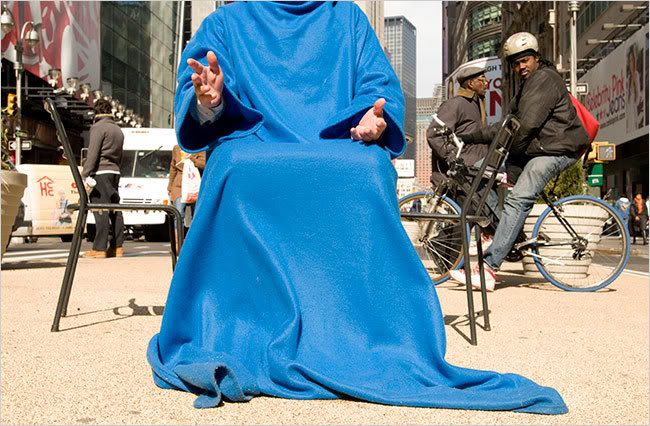 WTF: SNUGGIE
Photo: NY Times
Nevertheless, this New York Times reporter hit the streets of New York City last week with the Snuggie on. The reporter's adventures in the Snuggie are rather intriguing. Oh the joy of "As Seen on TV" items.


Are there any "As Seen on TV" items you're dying to try?
---
Secretista