And the journey continues!
In November
I began my journey as a devoted red-wearer
and you know what, I plan on continuing this journey for the rest of the year. I recently bought a red trench coat at H&M; however, buying this coat included a certain thought process. I went home for the weekend a couple weeks ago to do some shopping (everything is cheaper in the great state of New Jersey) and I wandered into H&M and saw that the Spring stuff was out. There it was: hanging on a rack next to beige and black trench coats. I instantly went for the black trench coat but then I thought, "Well, I'm trying to stay devoted to red and I could buy a black one anytime."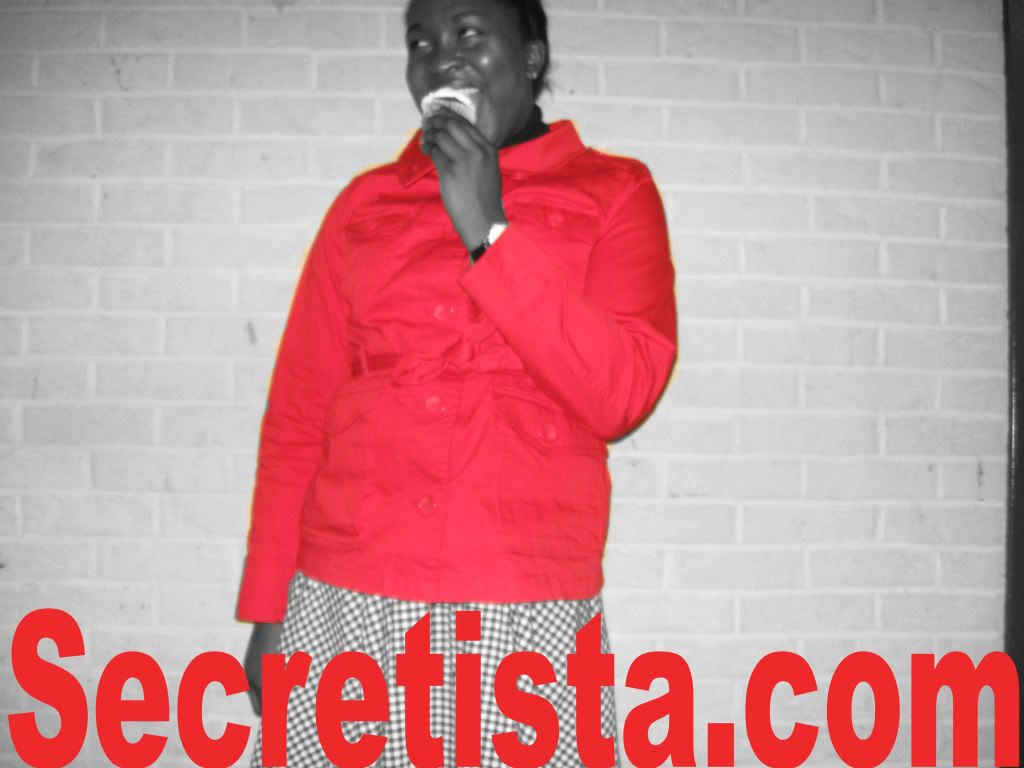 Me eating a vanilla iced chocolate cupcake.
---
Secretista