As I type, I'm watching the Sex and The City movie--for the 12th time. That's right, I said the 12th time. My addiction to the SATC movie and TV show is beyond my mind. It might be because of my inner yearning for some precious time with my best girlfriends or my genuine love for SATC.

That aside, I was on the train into New York City the other day when I picked my head up from reading the latest Harper's Bazaar and saw something well, bizarre. There it was; SPOTTED: a velvet brass stud embroidered navy scrunchie. I instantly chuckled. The night before, I watched the episode of SATC where Berger and Carrie have an argument involving a scrunchie. At one point, Carrie tells Berger that real New York women don't wear scrunchies. So while I sat on the snail-like moving train staring at the scrunchie, I began to think: "Is this scrunchie wearing lady in front of me not from New York City (clearly not because I was taking the train INTO the city)?" And then I glared out the window and thought, "Could this be the revival of the scrunchie?" I hope not, but American Apparel does.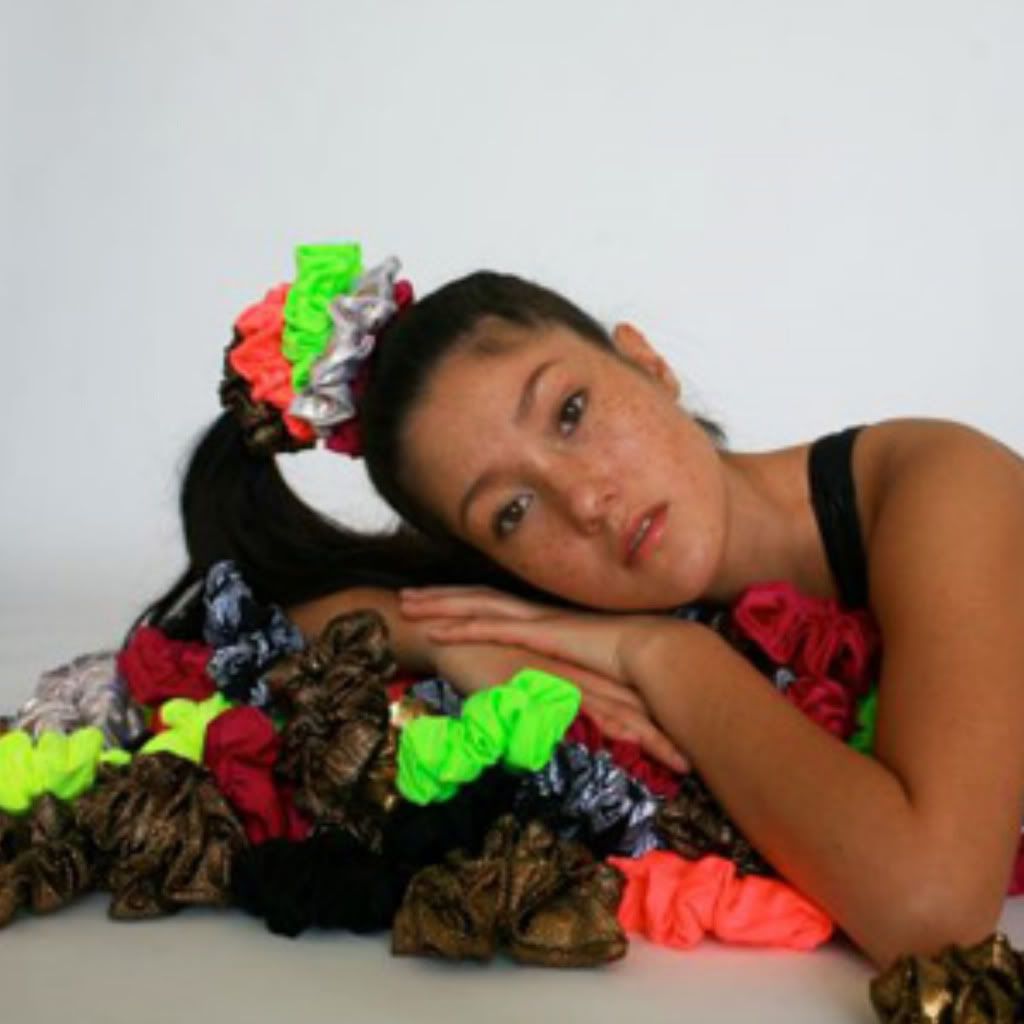 Nylon Tricot Scrunchie a la American Apparel
What do you think about the scrunchie?
Should it make a comeback or stay in the 90s where it died?
---
Secretista