It's the summer, so that means a new eating and sleeping schedule for me. So long are the late nights and frequent snacks that substitute real meals. I'm back to sleeping at a normal schedule (for the most part) and eating three meals a day instead of my usual one or two during the school year. However, just because I am back to a healthier lifestyle does not mean I'll be giving up eating cupcakes whenever I want. I did say in a previous post that I'll be indulging in cupcakes as much as I can this summer and I will hold on tight to that promise! And to make sure I stay true to my promise, my best friend and I have come up with "Cupcake Tuesdays." A
Crumbs Bake Shop
recently opened up close to us and we'll be taking weekly trips to the cupcake haven to get our sugary fix.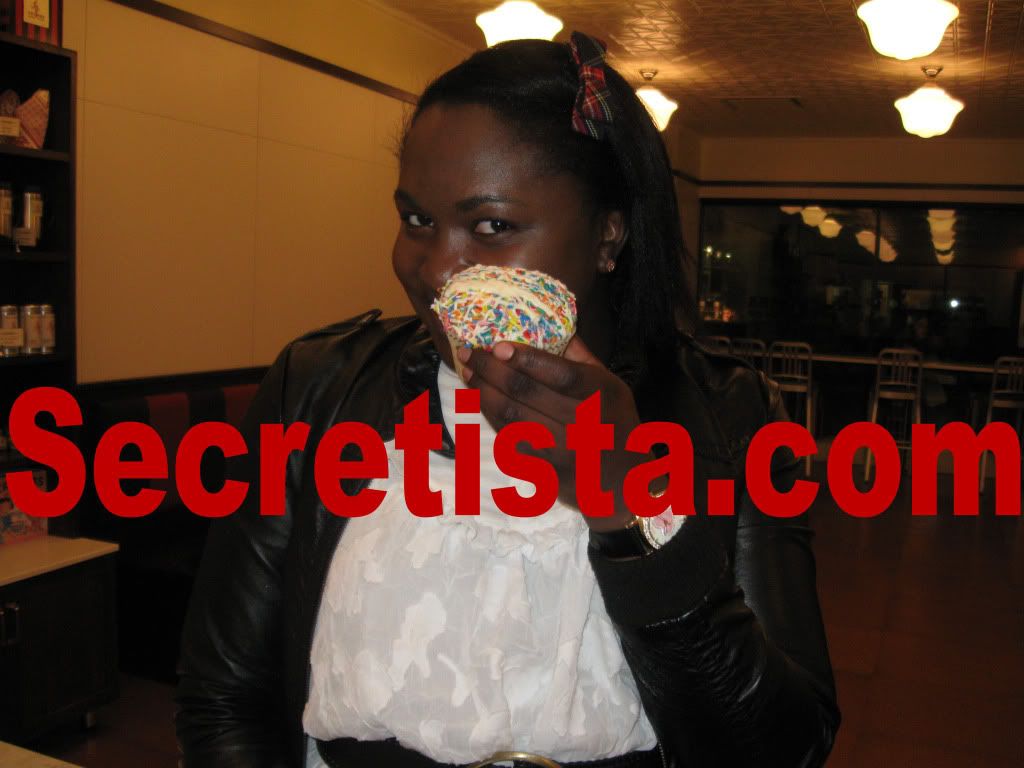 Secretista LOVES cupcakes! But you already knew that.

In other cupcake news,
CupcakeStop
, NYC's first mobile gourmet cupcake shoppe, is set to launch on June 3rd. A moving cupcake shop? I think I have died and gone to heaven.
---
Secretista