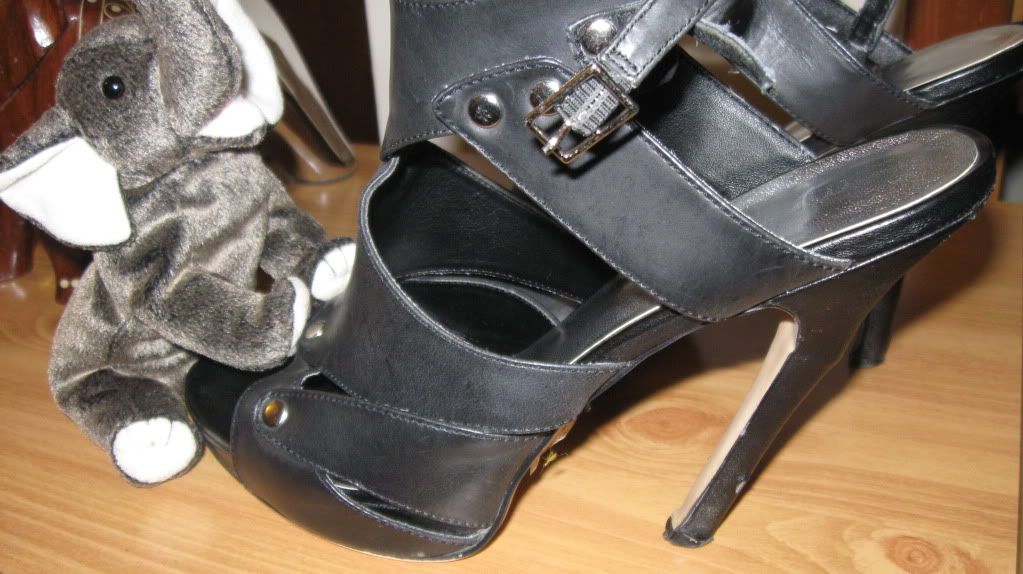 Last summer
, these strappy bad boys inspired by the Sex and The City movie made their debut on my feet. I saw them on my buddy Chelsea @
PinkRockCandy
and instantly knew I had to cop a pair of my own. Infatuated with everything SATC, I knew that these show-stopping shoes would be a great addition to my ever growing footwear collection. However, I am sad to inform you all that my babies have broken.
At approximately 10:35 a.m. today, Thursday July 23, 2009, I heard a snap at the bottom of my foot as I walked to the bathroom at
work
. I know the heels are ridiculously skinny for how high they are so I instantly thought, "
Oh no! Did I just...
" But when I entered the bathroom to further examine what damage may have been done, I witnessed nothing. I wiped my forehead and fiercely--because those shoes
are
fierce--strolled back to my desk. It was at the end of the day that I could actually see what had happened to my shoe; my lovely shoe. The heel did break and I still had quite a trip back home. More importantly, I knew I may never get to wear my babies again (unless I find a shoe repairer). But until then, may you rest in peace my dearly beloved; may you rest in peace.
xoxo