I've slightly fallen out of love with heels. That's right, I said it! I'm sure this is just a phase, but right now I'm in love with wedges. Some of my friends think they are ugly because they are cheating, when I could just put on a pair of "real" heels. PISH POSH! I love wedges because they are so comfortable and chic that I could walk in my shoesies all day! I once walked 11 blocks in NYC in my 3-inch ALDO wedges. That being said, I'm starting a new segment on my blog called,
Better As A Wedge
! First victim, one of the delectable from Alexander McQueen's Spring 2010 collection. It's totally B.A.A.W-lin!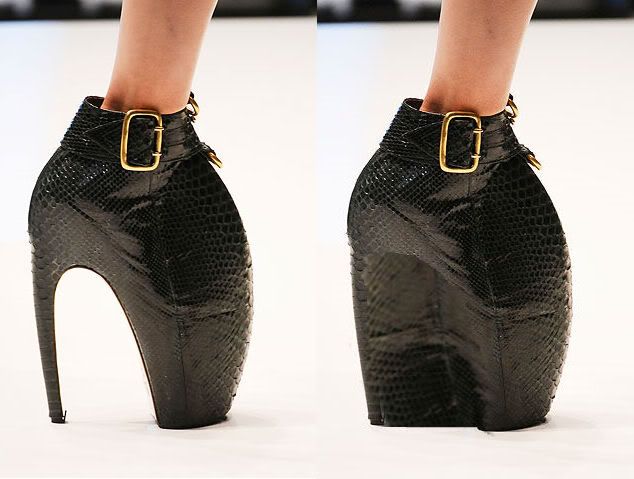 Photo: Style.com
Excuse my shoddy Photoshop skills, yo.
xoxo