I recently discovered this new site called
T-Post
. T-post is the world's first wearable magazine. What? Yeah, you read that right. I was skeptical about "wearing a magazine," but when I got my shirt in the mail, I was ecstatic!
Basically, the editors at T-Post pick an off-beat news topic, write an article and have an artist interpret that news item into a graphic design. The art is printed on the front of the tee and the article is on the inside.
SO. FREAKIN. COOL!
When I wore my T-shirt yesterday, people left and right complimented me on the shirt and asked where I got it. The explanation was a little lengthy, but usually the reaction was, "Ohhh, cool!"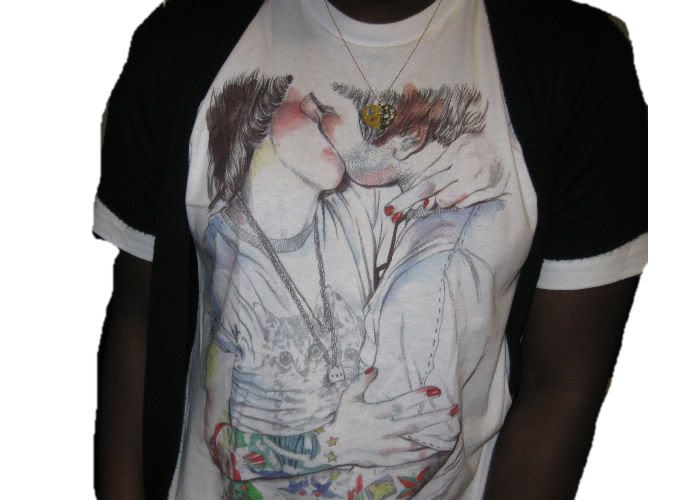 I'm wearing issue 40:

Cease the... Doh!



Find out what exactly T-Post is here:

xoxo