With Black Friday sales around the corner, I am looking forward to buying the shoes below. It's a done deal. They will be mine and I will wear them all the time. This will lead me one step closer to my goal of wearing nothing but ALDO shoesies for the rest of my life.
The ROSSINGNOL looks like a wearable version of the
McQueen Spring 2010 heel
. The ROADTOWN is a shoe I already own. I have it in
black
, but could use it in white. However, my size is not in stock so I guess I'll have to see about that one. If not, I've got my eyes on a pair of black flats because I am in DESPERATE need of a simple black flat. But let me shh and let you look (and possibly drool):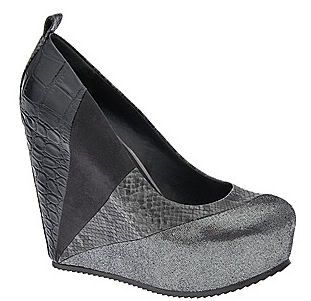 ROSSINGNOL
ALDO Shoes


$90.00





MINE.




BACK OFF!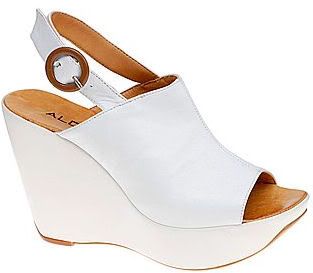 ROADTOWN
ALDO Shoes


$59.98 CLEARANCE


Please get my size SOON.
Thanks.

xoxo