Before Lindsay Lohan made wearing tights/leggings as pants famous, there was me; a 5 year old budding Fashionista who knew that this trend would briefly take over the world.

The real story behind the photo below is that my father snapped a picture of me on a Sunday after Church when I was 5 years old. We were in Nigeria at the time and my cousin (who came with us) told me to just wear my tights as pants while we were changing out of our Sunday's best. It also made it easier for me to slide across the wood paneled floor. And well, Mom & Pop didn't contest to me gallivanting around our house in nothing but tights and a blush pink top.

This, my friends, is the only time you will ever see me wear tights as pants: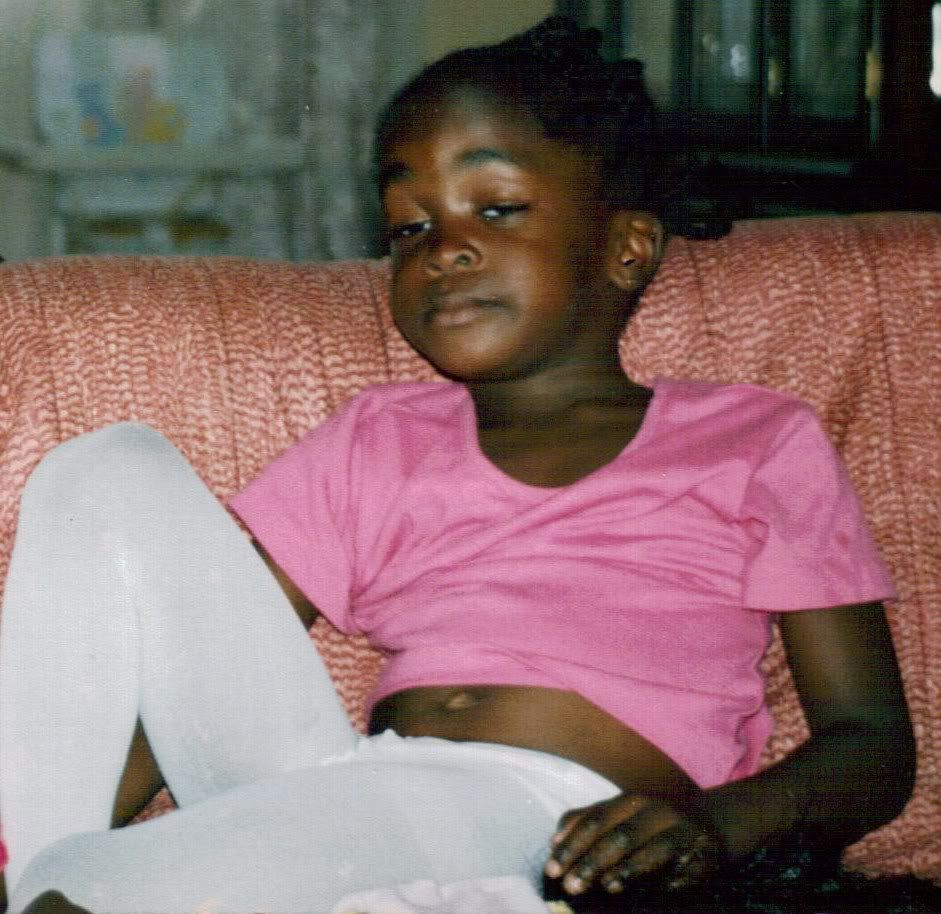 My eyes are half open because I thought I was doing a "cool" pose.

xoxo