It was unusually warm in New York yesterday, but HEY, I'm not complaining! I was able to go outside in just my long gray sweater and cropped black satin jacket. And as promised, I said I'd be doing more outfit posts... when I have the time. It's midterm season and I took a break from studying, grabbed one of my best gal pals who's a photographer (she snapped
this photo
of me) and had a mini photo shoot. Oh, and did I mention
I like jeans again
? I know I ruled them off, but after going through two pairs of American Apparel leggings in 4 months, I decided it was time for me to suck it up, enter the denim trenches and find a good pair of jeans. In fact,
I found FOUR great pair of jeans
thanks to American Rag from Macy's. My dears, jeans aren't a lost cause! I also painted my nails Barbie Pink. I don't know the exact name of the color (it wasn't on the bottle?), but the pink nail polish is by POP Nail Glam and the glitter is from Nicole by OPI. I became obsessed with glittery nail polish over the summer. It's a growing addiction that I am proud of. I love working in an industry where my crazy nail color is appreciated!
WHAT I'M WEARING: My jacket and sweater are from H&M, my jeggings--yes, I said JEGGINGS--are from American Rag, my shoes are Jeffrey Campbell (<333!!!) and my sunglasses are Chanel.

Kicking it in the unusually warm weather!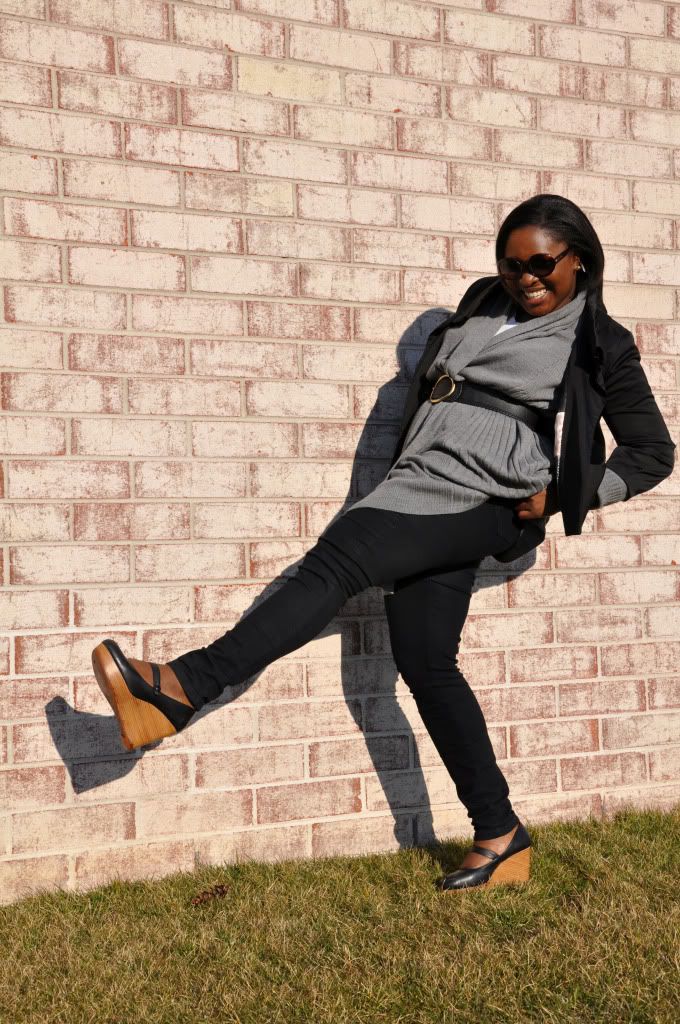 Pulling up my jeggings!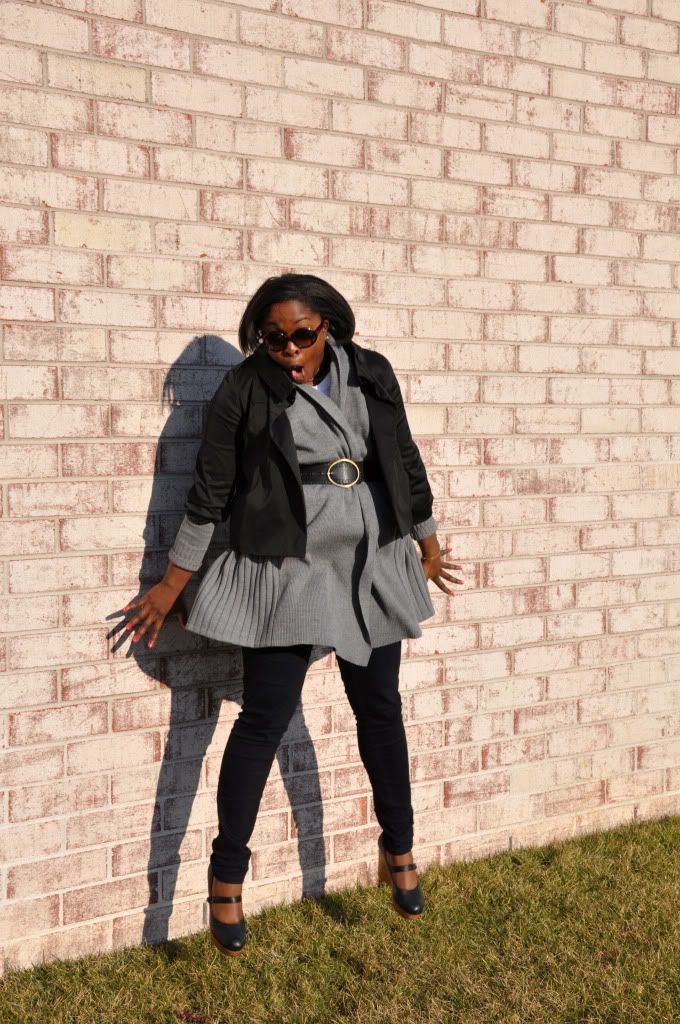 Return of the jumping picture!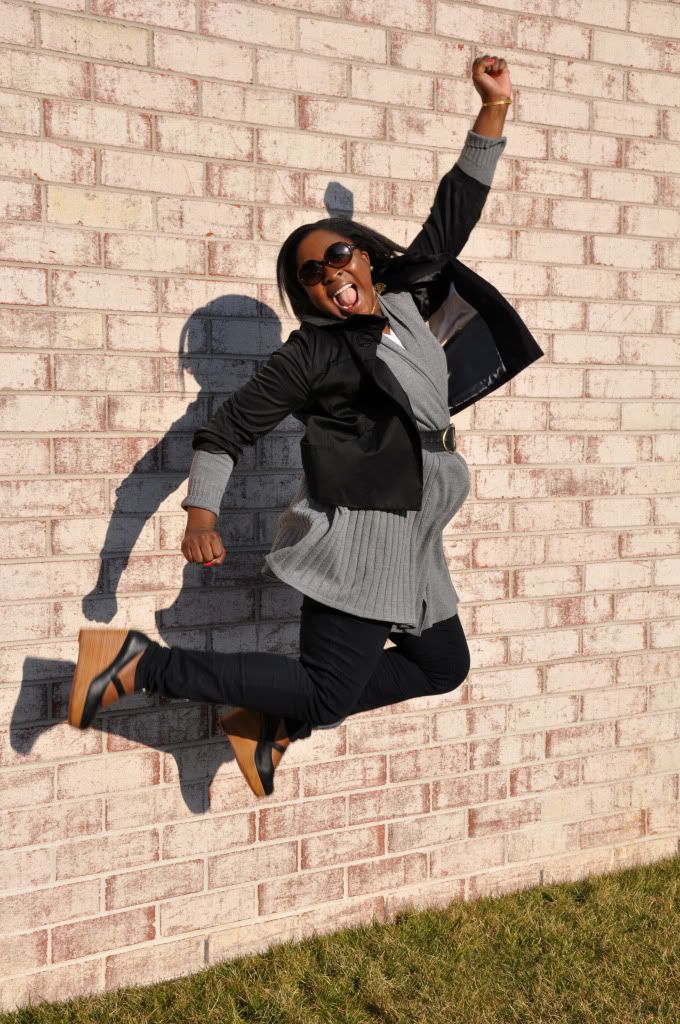 Woo! Super Secretista!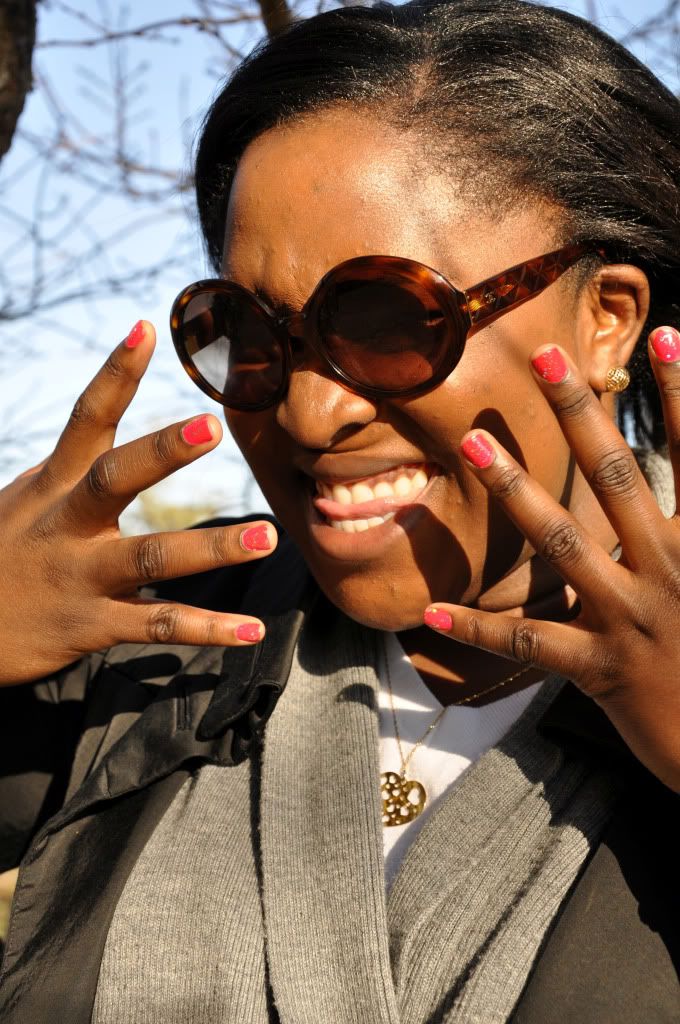 Super excited about my nails! Childhood is calling.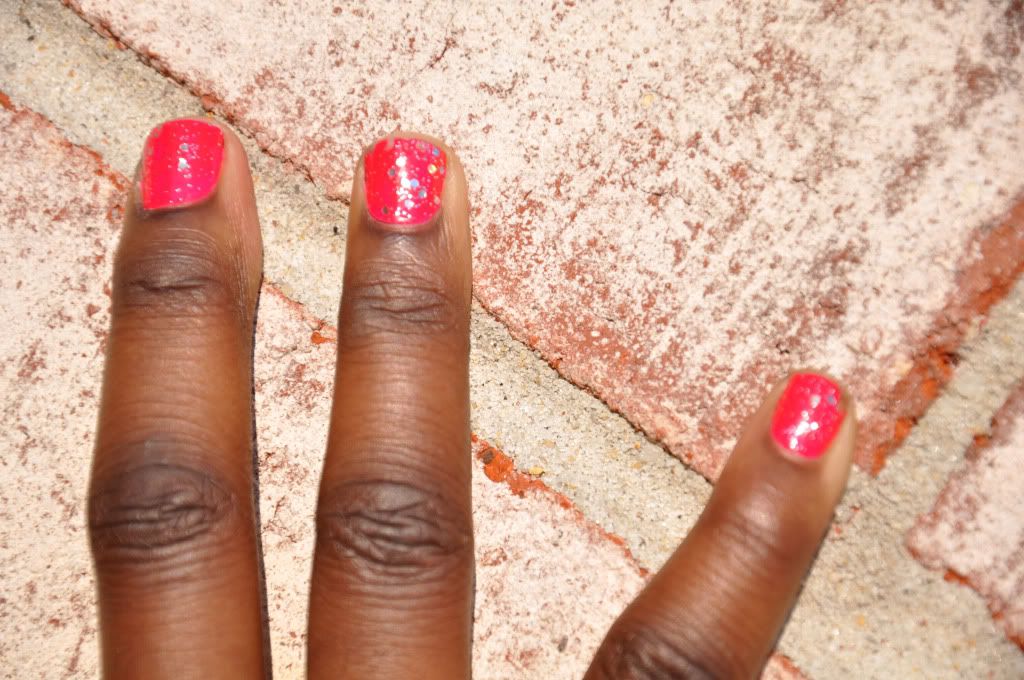 A closer look at the nails.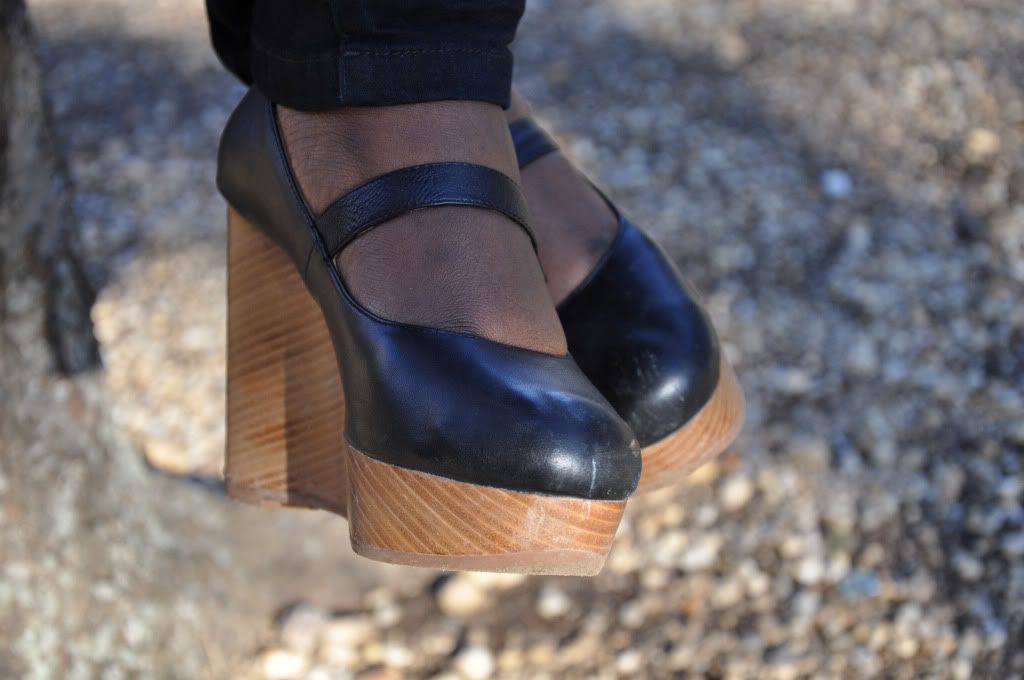 Jeffrey Campbell, Je t'adore.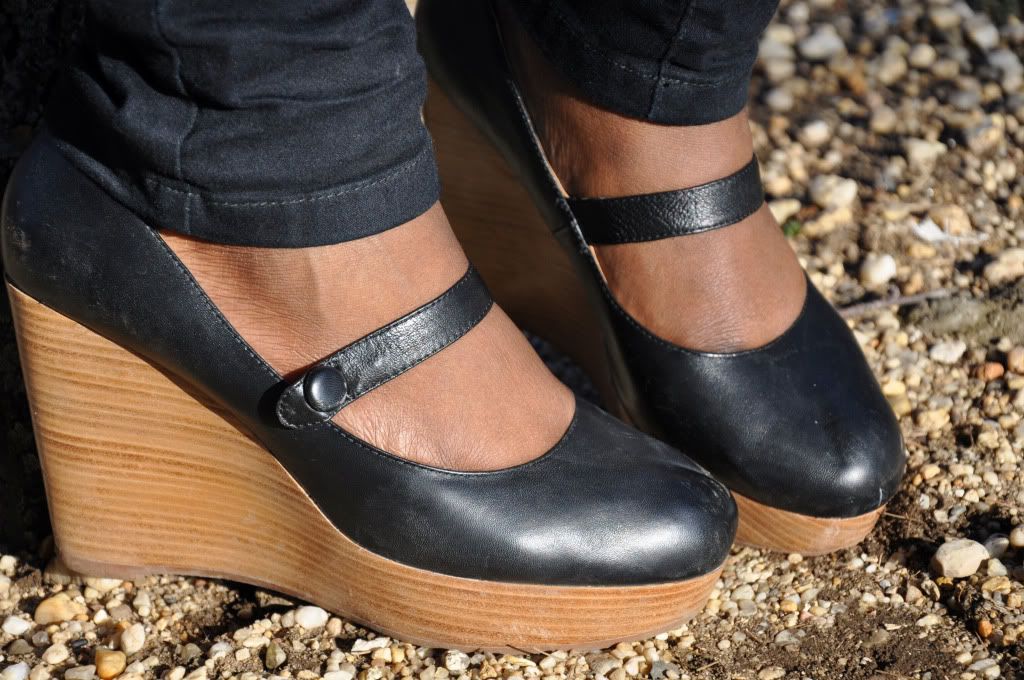 Oh, it is love.
Photos by Scarlett Hubbard.
xoxo