I love Sundays because for me it means, church, naps, and lots of TV/movies--at least when I'm home (we have a 3 day weekend because of
Passover
). So far, I've watched a total of 4 or 5 movies and I can't even count the number of TV shows! Right now, I'm watching
Mean Girls
on
ABC Family
; remember that movie? I've seen this movie almost 10 times (not kidding), and I almost know all the lines. ABC Family is airing the clean version, so when Regina George was suppose to say,
"Boo You Whore!"
, I sounded like an idiot when all she said was
"BOOOOO!"
Hahaha!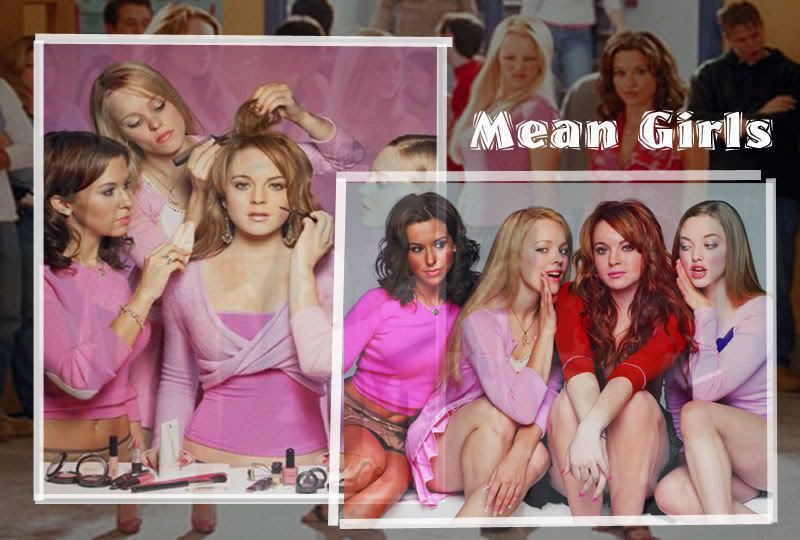 This movie made me miss high school, and made me think about Frenemies (friends that are your enemies), and I realized I don't have any Frenemies. I wonder if it's because I always give people the benefit of the doubt and try to see the good in them, or something else. You see, I'm the type of person that if I see you and we are friends, but I don't like you, I will let you know, and hope you change your ways. I've only had one time in my whole life that I had to tell someone I didn't like them. I think this is the best method to deal with someone who you don't like.
The back story behind this incident is that the girl and I were best friends Junior year of high school and we were inseparable. She was a little bit of a wild child and an underachiever and I'm the complete opposite. I care about my grades and I wasn't into drugs or sex--she was into all of that! But, I still loved her as a best friend because we were
almost
completely blunt and honest with each other (
she loved to lie and I hate liars
). Towards the end of the year I realized I didn't like the person she was and if she wasn't going to change her ways, then I wouldn't want to be friends with her. The Summer came and although we
literally
lived 2 minutes away from each other, we never saw each other. Senior year was around the corner and she wanted to know if I would be giving her a ride to school.
WAS SHE SERIOUS?

!
We don't talk to each other for almost 3 months and she expects me to drive her to school?! And once she asked me this I responded, well here's how the conversation went:
"Hey, so are we taking the bus to school tomorrow?"
"No."
"Great!"
"Well, I'm not, but you might be."
"Huh?!"
"Well, Sandy* I don't like the person that you've become. You're sex crazy and are into doing and selling drugs and I just don't like the person you are."
"I've changed! I don't do drugs anymore and I'm not having sex that much."
"Yea, well I hardly believe that."
"No, I'm serious."
"Okay, well if you can prove that to me, then we can still be friends."
*Name changed

The conversation ended there, she never spoke to me ever again. And whenever we made eye contact in the hallways, she would look the other way. I was willing to be her friend, but only if she would have just change her ways. Some of you might be thinking, a real friend would have been by her side when she was going through this stage in her life. Well, I was. If you only knew what I went through with her with the year before you would understand. Constant lying, and constant covering for her (she had strict parents). I hated lying to her parents and I hate lying in general because I can't do it very well. In fact, I can't do it at all.

How do you deal with someone you don't like?

Well, that's my point. How do you deal with someone you don't like? Is my method the best or do you just ignore the person? I hope I never have to be in a situation like that again, and for now I'm thankful for my close friends that get me.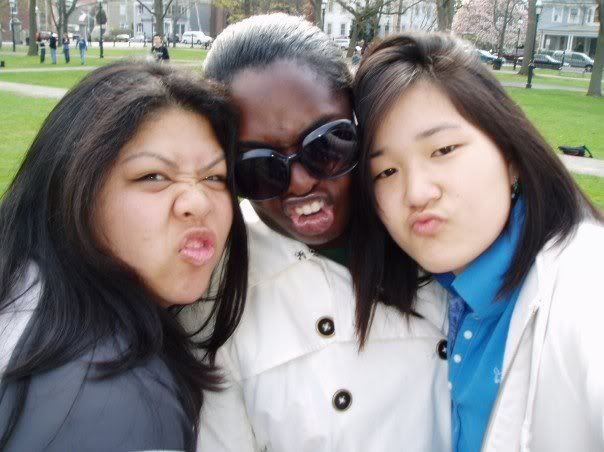 ---
Secretista