Sorry I've been M.I.A, my week has been hectic.
I went to bed early last night in hopes of waking up early this morning to finish my homework, and I went from being really exhausted to not tired at all! My eyes and nose itch because of the pollen count and I just want to go back home to Jersey.
Yesterday was my interview with
Haute Living Magazine
; I'm not sure what to make of it--it was shorter than I expected. I don't even know how I did, but I'll stay positive and say I did well :). Their office is in Soho and right near NYU! It was so amazing; the stylish people, the clean streets, and the couple
sort of
celebrity sightings (I saw Tocara from ANTM and Faran Krentcil--both much, much skinnier in person!). I was kind of hoping I would see some high school friends--I swear a good portion of the kids I graduated with went to NYU--but I didn't see anyone :(.
Oh, and did I mention that there's an
Anna Sui
store
RIGHT
across from the office?!
Yea, kind of a problem for an implusive shopper!
BUT
, who knows if I can afford her stuff anyway.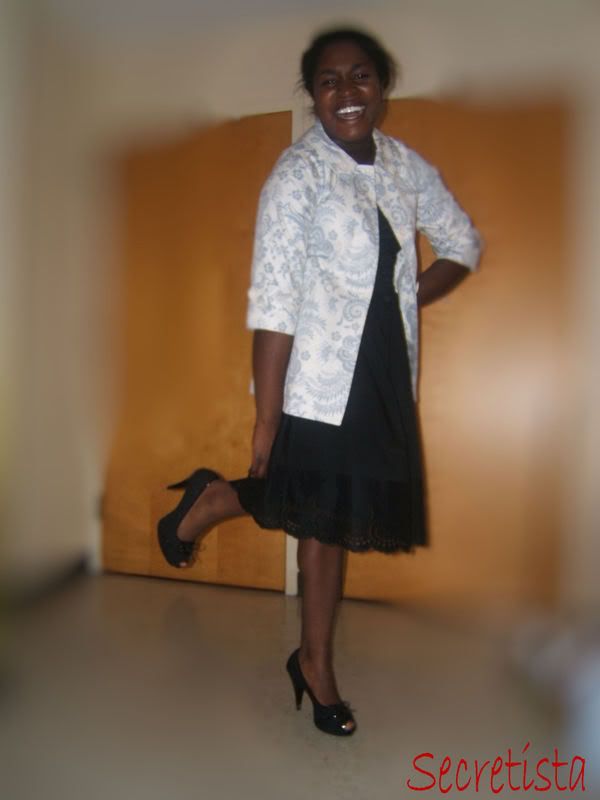 Don't mind my cheesy smile.
My hair was down before, but it was pretty hot yesterday! I love my shoes, and you know what's the crazy thing, they didn't hurt that much. The only thing that bothered me was that my toes would get bunched up in the
peep hole
(?) and the friction from the shoe and my skin caused one or two blisters.
Don't you hate that?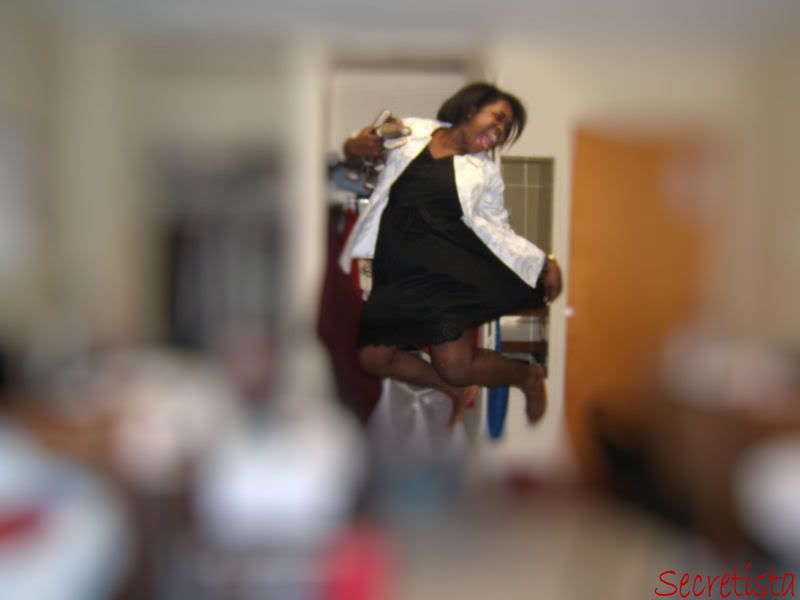 Well, being that I was in Soho, I couldn't leave without buying something! I noticed in the past week or two that a lot of Fashion Bloggers had been ranting and raving about
Uniqlo
. So on my way to the Subway, I spotted one. I had never been to one before, so I decided to give it a go. The store is a little bit out of my style (a lot of graphic tees and such), but there were a lot of cute pieces I could use to piece a really, really cute outfit together. When I walked into the store, a clerk wearing a
navy blue and white-polka dotted dress and really big pink glasses
greeted me! From her appearance, I could tell this was a fun store. Well my friends, at
Uniqlo
, I bought these: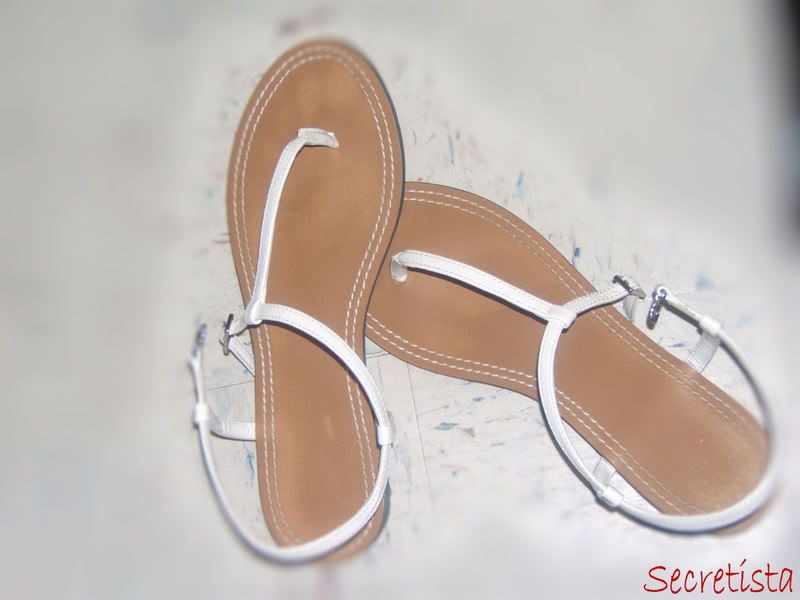 Immediately after I returned to my dorm, I slipped these babies on and was amazed as to how a shoe can transform an outfit from formal to casual. Ultimately, exploring New York by myself really verified my desire to one day be working in the city. I know it's many years from now, but a girl can dream, right?
Additional news: Pink Rock Candy and I attend the same school, and are going to work together to create something absolutely fabulous, fierce and ground breaking on campus. What could this be? MMM... you'll just have to keep reading my blog.
Toodles!
---
Secretista