My room smells like a 14 year-old boy; my roommate is working on a project for her film class on Axe commercials (
they're pretty ridiculous
) and she bought Axe and she sprayed--
I swear
--a little poof, and now, we are both suffocating from the likes of a teenage boy's
cheap
cologne!
TO ALL MEN:
WOMEN DON'T LIKE THE SMELL OF AXE!
Moving on, a couple nights ago I went to Target (parlez vous Target?) and bought a couple things and amongst my 60 dollar plus purchase was a treasured beauty! This treasured beauty was a gold-plated
ELEPHANT
necklace! You all know that I am obsessed with Elephants and I
HAD
to buy it. After looking at the necklace, I got to thinking, who would wear it better?
Ellie or me?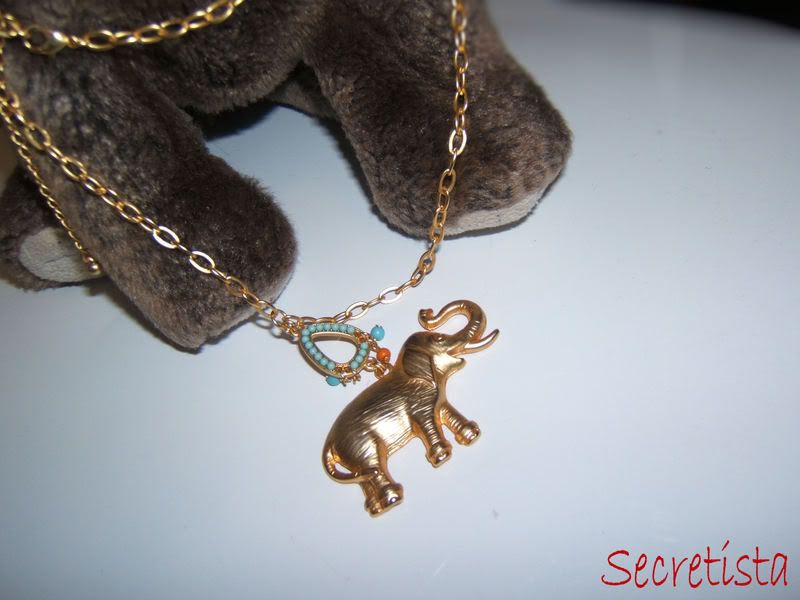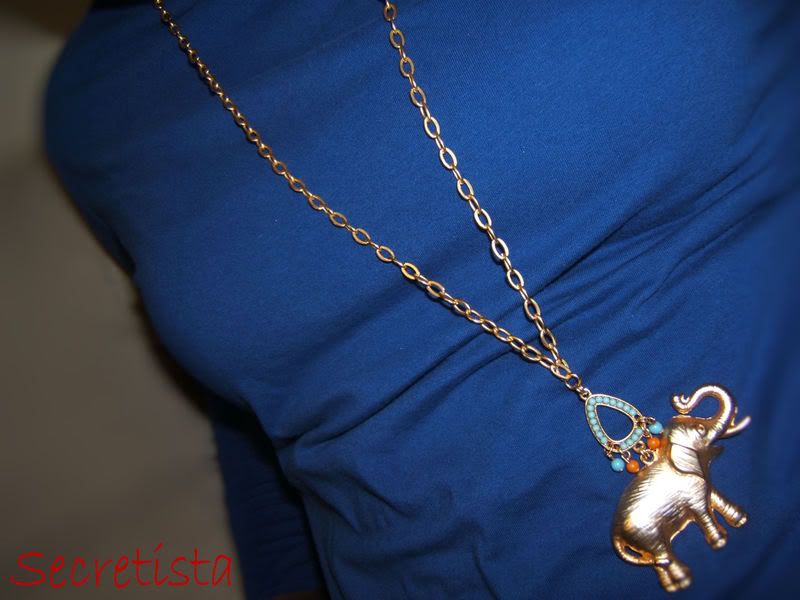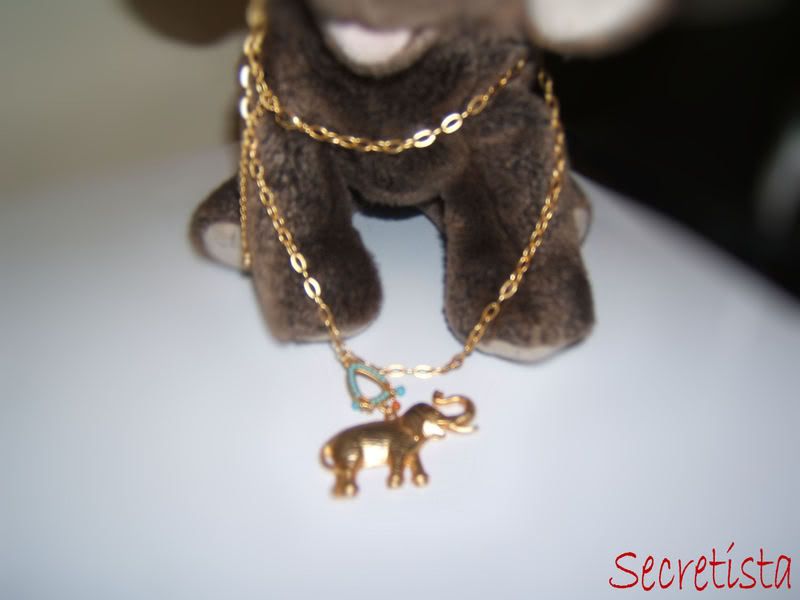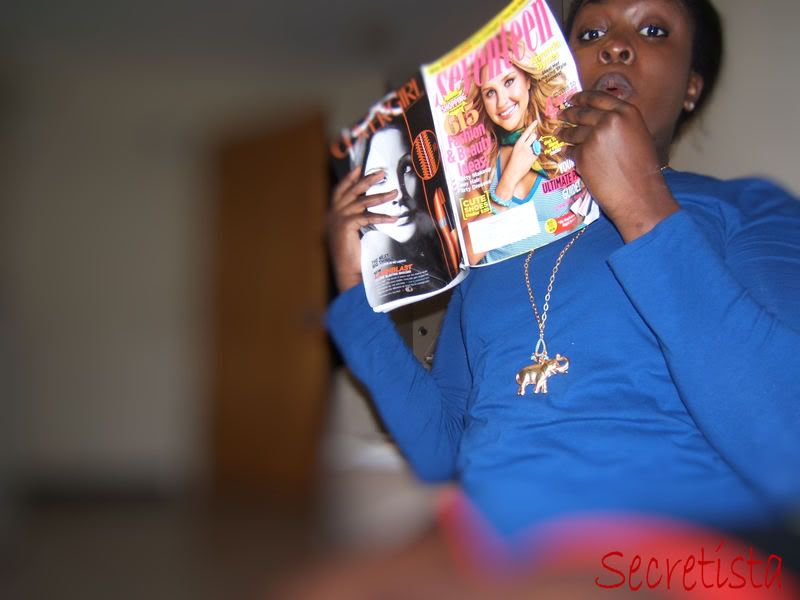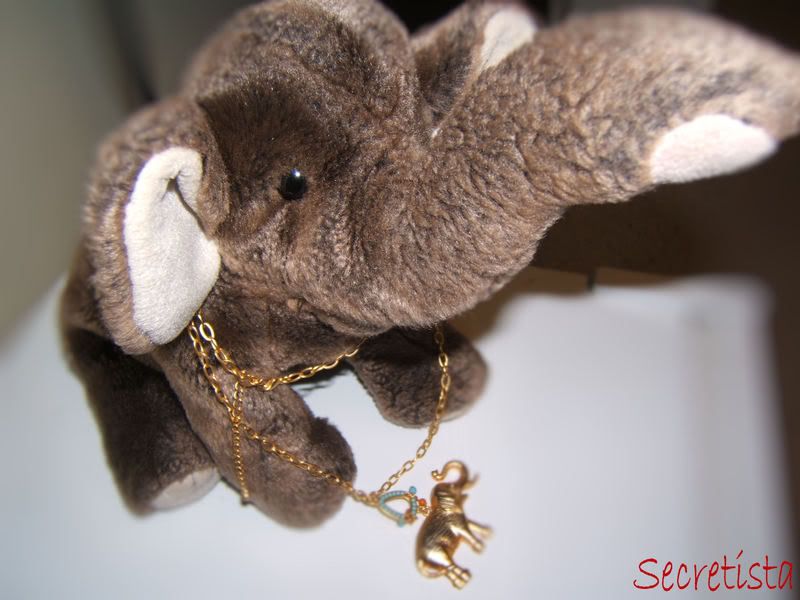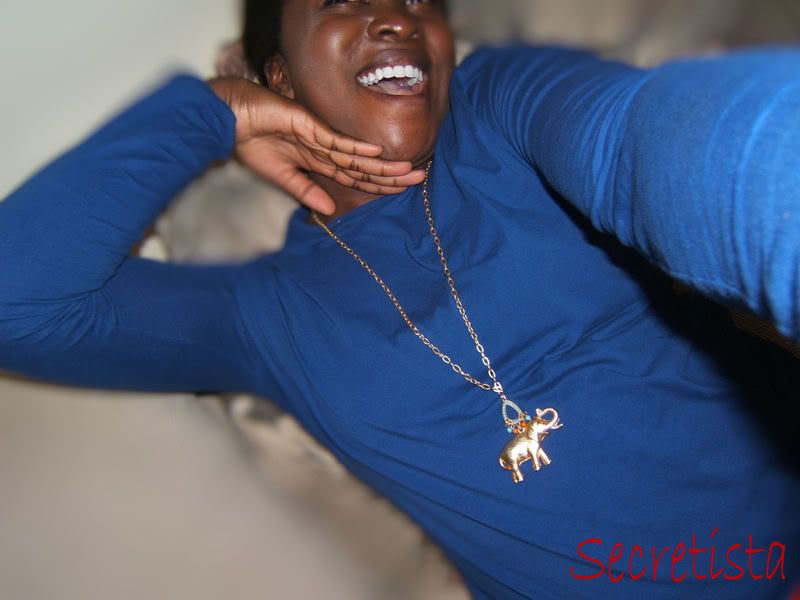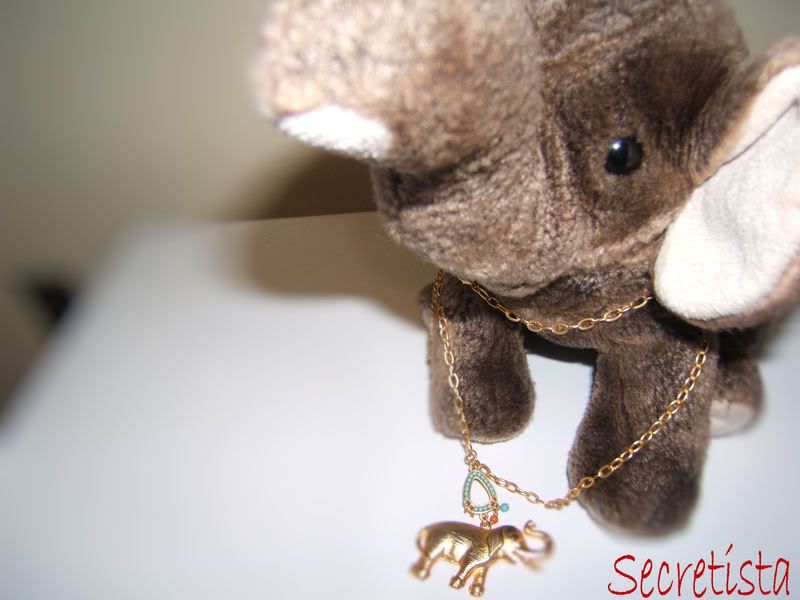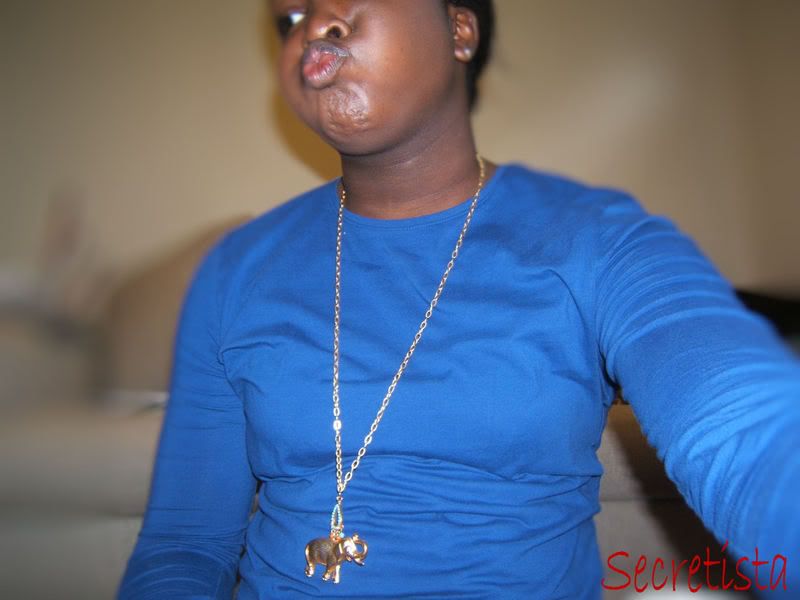 My pick is Ellie. What's yours?