Last time I wore
this dress
I wore it without anything underneath (
except some underwear of course
). I wasn't sure how it would look with pants because I'm not a big fan of the dress over the jean look or whatever, but, I was surprised how girly the look turned out to be. It's my
father's
57th
birthday and I wanted to look like his little girl!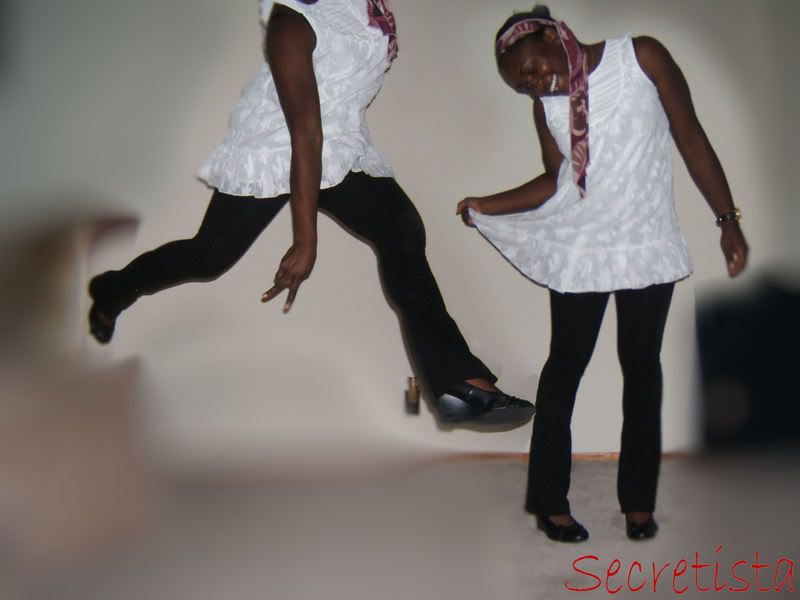 So I'm watching the U.S Olympic Trials, and I can't help but reminisce my days as a hardcore athlete. Daddy's little girl was the little (
tom
)boy he never had. Well I do have an older brother, but he's not into playing sports (
Unless you consider video games a sport--hah, it could be.
). I guess the fact that I was an athlete fueled my inner-drive to succeed at anything I put my mind to. Anyhow, there's something about competing to be the best in a particular sport that gives me an adrenaline rush similar to the one I get from watching the creations of
Giambattista Valli
stomp down the runway. The way I see it, winning a competition is just great gratification that all your hard work wasn't for nothing.
What gives you your inner-drive?
---
Secretista