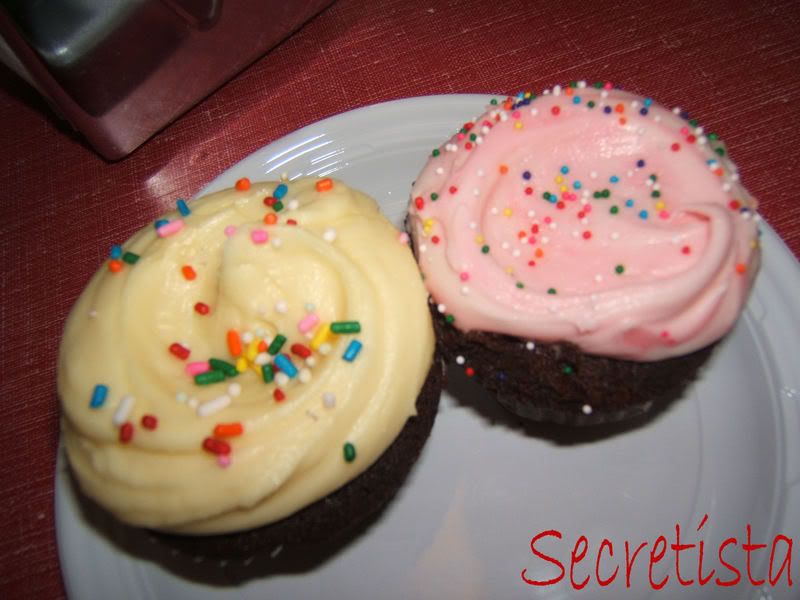 The lovely
Noel @
MissCouturable
and I met up for lunch today and shared tidbits about our lovely
internships
. We hit up this organic? healthy? burger place called
Better Burger
and then headed to
Billy's Bakery
!
OH MY GAHH--HEAVEN.
I love how the cupcakes split easily, so that you can eat the top half and the bottom half separately! However, eating the cupcakes are a little messy (
or I just don't know how to eat
), but who cares because they taste mighty fine! Hmm. Ya know, it was really nice to finally go out for lunch; sometime I get so caught up in the work I'm doing that I forget to eat. But that's okay because I'm learning so much!
Ultimately, that's what
internships
are about--learning new things and gaining experience in your field of choice. So far my brain has absorbed knowledge on:
How to write for the web.
How to operate a Mac, better.
I'm Pro-computer, but the magazine industry uses Macs, so it's better I learn now than later.
How to edit and research photos.
How to kick a$ in an interview.
OH, and I now know the importance of news.
I wonder what I'll learn next?!
What's something new you've recently learned?
---
Secretista

P.S.
Check out my
update
on how to stay healthy at your workplace!