Yesterday was the day.
Yesterday was the start of a great opportunity. From 10 in the morning 'til 6 at night, it was non-stop unpacking, organizing and labeling of dresses. Mmm, and I loved every moment of it! Us interns were like a well-oiled machine. We worked very well together; it's as if we had one giant fashion brain. Well, I don't have much to say because I'm really tired. Or, I might actually be really antsy because of the fact that I get to go to a fashion show on Sunday!! The editor had extra Fashion Week show invites and divvied them out to the interns. Of course it came down to an all out blood bath (
not really
) for the
William Rast
show, but I'm happy to say I won! I might also be going to
Alexandr Terekhov's
show, but I don't know if I'm down for spending 12-plus hours in the city. OH yeah. Did I mention that there's an after party for the
William Rast
show?! I'm just happy that this time I won't have to
sneak into the shows
. I can actually attend as a
LEGITIMATE
guest (
yay!
).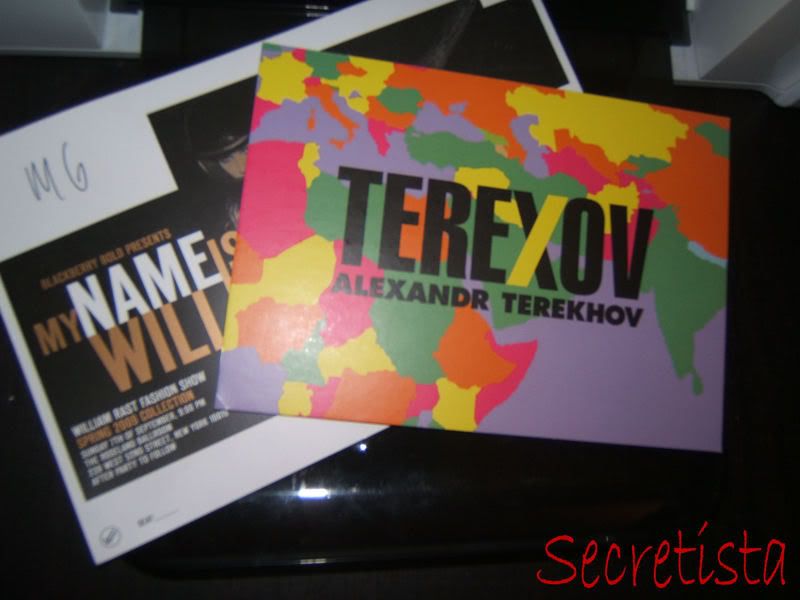 ---
Secretista