As you can see from my previous post, I am on a journey to becoming a devoted red wearer. Last night I added a new addition to my collection; red thigh-high socks. When I saw SJP's character from SATC, Carrie Bradshaw,
wear them in a scene
from the movie, I knew I had to get my own pair. So as I spent my Friday night gallivanting Target with some friends, there they were;
spotted: RED THIGH-HIGH SOCKS!
No ifs and or buts, I took them off the shelf and threw them in my shopping basket.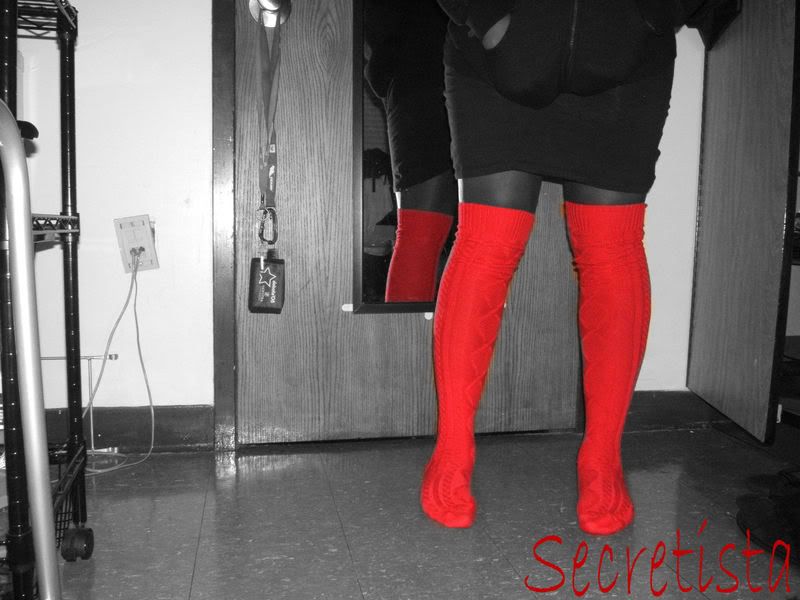 ---
Secretista