Tomorrow's the day where I get to express my American-given right! Tomorrow's the day where I get to feel old and important. Tomorrow's the day where a new President will be elected into office. Tomorrow's the day I wish I bought one of these
Crooked Monkey
Tees to wear to the voting booth!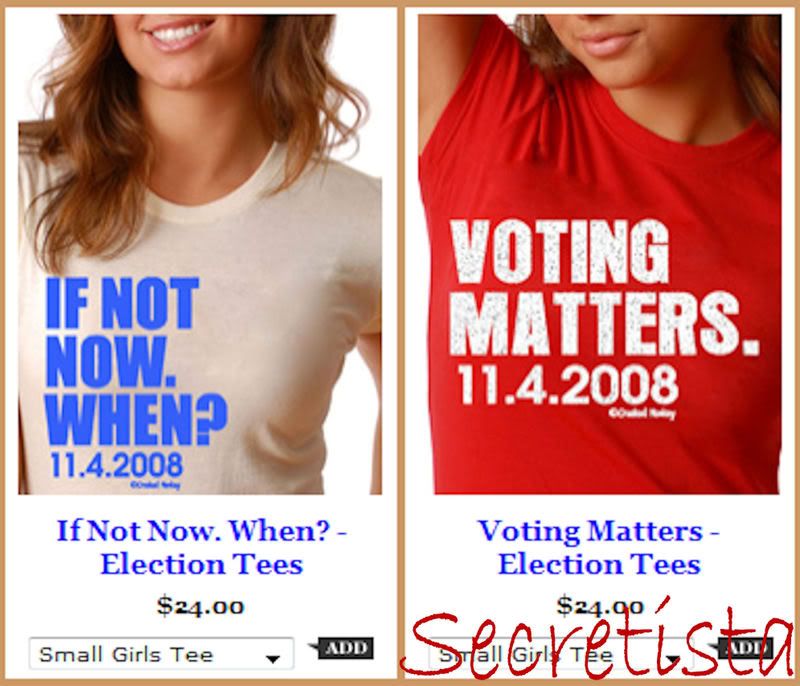 As I get older, I realize how much I'm not a fan of the Tee. I've grown fonder of A Line dresses and flowy blouses. However, there is something very youthful and joyous about a fun looking T-shirt like the ones above. May be I'll order one and cross my fingers for a swift arrival... Oh who am I kidding? My T-shirt won't be here in time for me to head to the polls tomorrow. I'll just have to find another
Crooked Monkey
Tee to buy...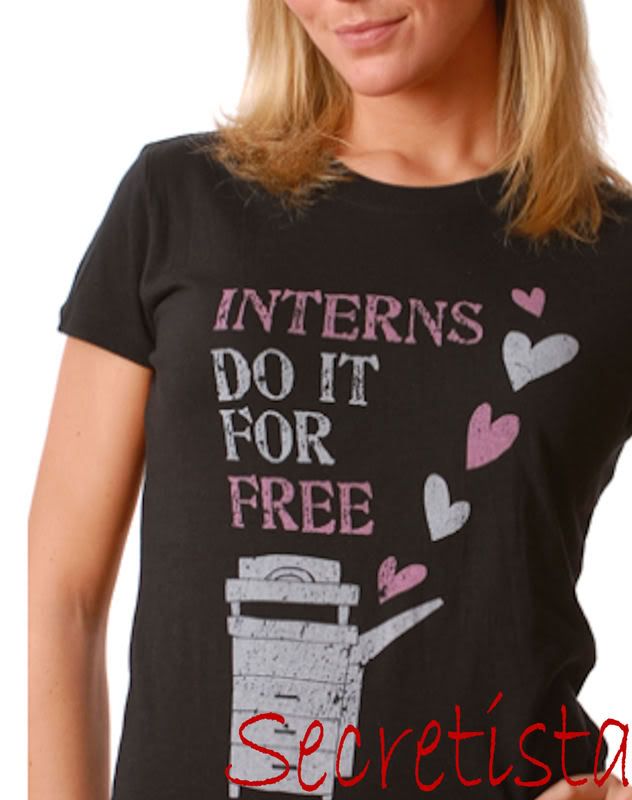 ... Too bad it's retired.
---
Secretista
P.S.
I'm still undecided as to who I am voting for, but I am leaning towards Obama. If I don't figure it out, I may just
vote for Mickey Mouse
. Ha, just kidding.