By nature I am a person that smiles and giggles, A LOT. All my friends will tell you that for the most part I can't finish a sentence without laughing or giggling. But the one thing that makes me smile is having lunch with friends while we laugh obnoxiously and have great conversations; and today's lunch with some fellow RA staff members brightened my gloomy snowy day.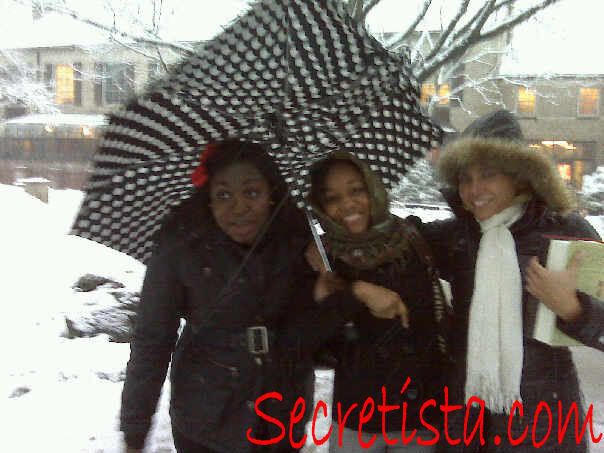 Walking precautiously through the snow after our lunch.

What makes you smile?
---
Secretista