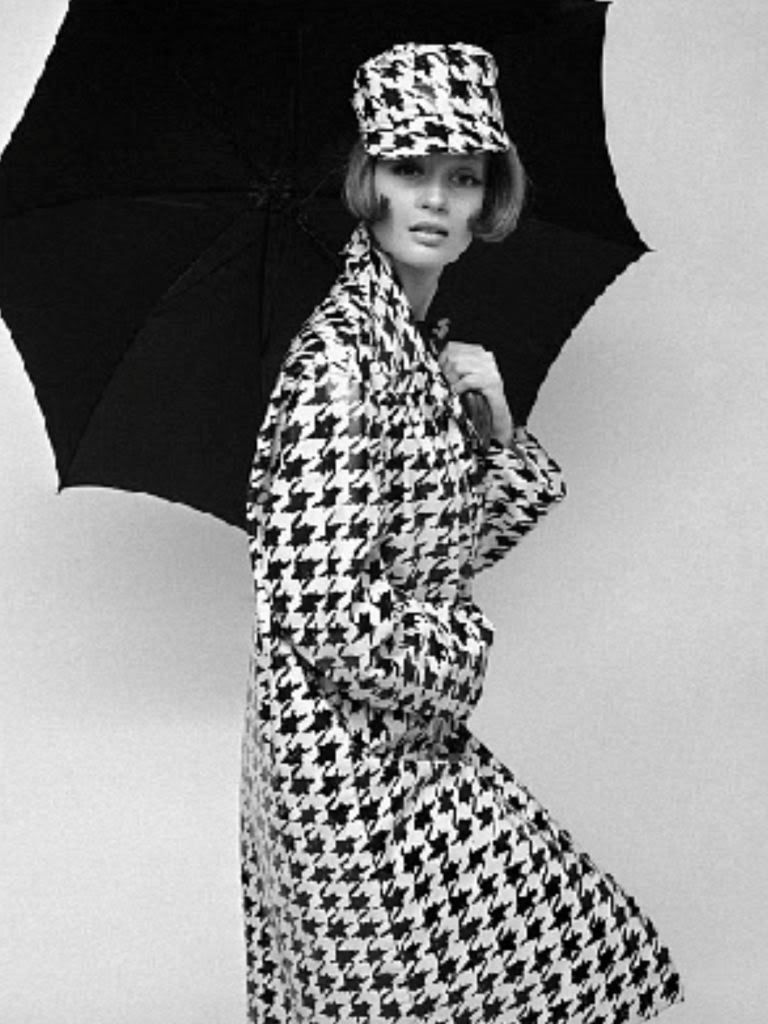 Photo: Myvintagevogue
My new favorite Web site, ever.
By nature (and because of my upbringing), I am a gal who loves anything tradition and vintage related. I enjoy going to church every Sunday, having a man hold the door open for me and of course wearing skirts and dresses whenever I can. My
personal style
also reflects this: modernly conservative with an edge. I think the fact that I like conservative outfits is the main reason I love vintage things and vintage times. My favorite fashion era is the 1960's; it had a touch of elegance and a certain je ne sais quoi.
I recently stumbled upon a great Web site entitled,
Myvintagevogue
. The Web site is "devoted to vintage fashion" and "to the designers, models & photographers which inspire us." I am absolutely
IN LOVE
with this site. I should be doing my journalism homework but instead I am fervently clicking through all of the images from every era listed, as well as, the extra categories such as "
Umbrella Girls
." I knew there is a reason I am
obsessed with umbrellas
.
What do you think of the site?---
Secretista