Dear Mother Nature,




'Tis the Spring season, so why is it still a little nippy outside?




Love,

Secretista
I'm over wearing tights with my skirts and dresses and ready to put on my wind-blowing, girly-looking, zestful sun dresses. What I love about Spring is the fact I get to wear all the flower print and blindingly bright colors that I want.
To hold my Spring fashion needs over until the weather gets warmer, I'll be wearing what I call "transitional pieces." You know, things like light jackets and sweaters. I think that like a little black dress, "transitional pieces" are a must in a gal's closet. I'm completely in love with this White, pink and green flower embroidered cardigan from
Fred Flare
. If only I had extra cash to spend...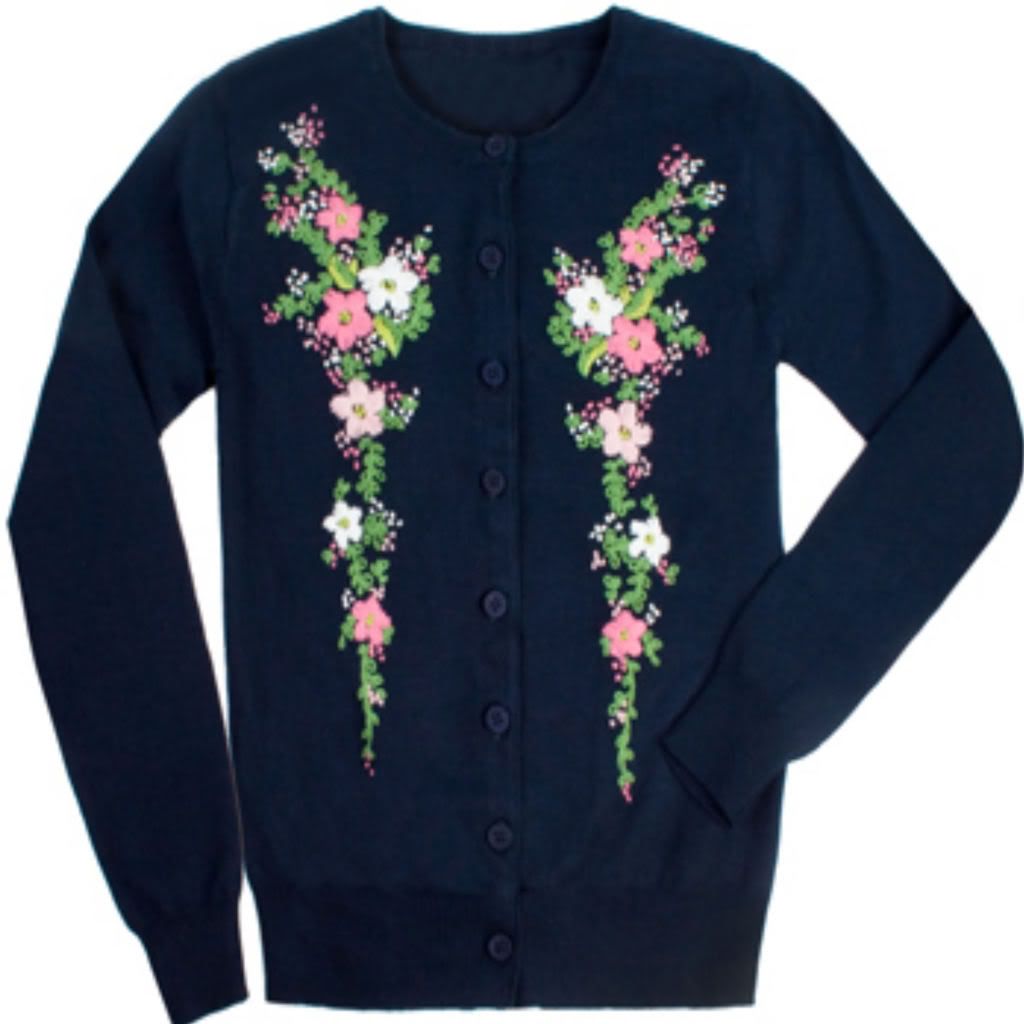 ---
Secretista