Okay, okay. I know I said I'd be back in the new year, but when I stumbled upon this photo à-la Googling something, I just had to share it with you all!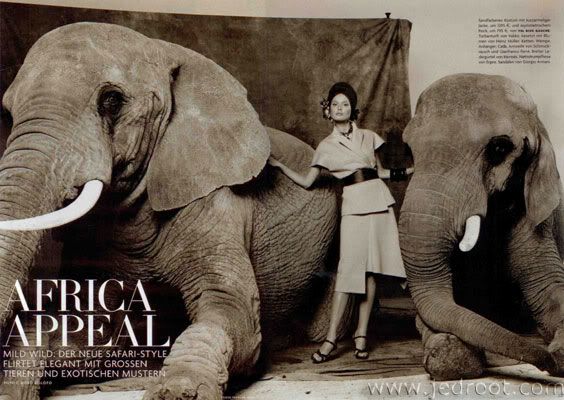 I came across this awesome blog
Swing Fashionista
, where I spotted a great post titled
Africa Appeal: Koto Bolofo for German Vogue January 2008
.
In this post was a great photo of a spread with Elephants!!
It also reminded me that my good friend from school is about to spend 3-4 weeks in Ghana helping Orphans. Oh, the amazing people I meet in College... He's a film a student and made an awesome film (that I was supposed to be in, but there was a scheduling conflict) for his class project.
Check it out below!

Source: YouTube
xoxo