I wanted to post this picture last night, but I went to bed at 9:30 PM. The earliest I've gone to bed in months (besides Thursday). Yesterday was absolutely perfect; the wind was blowing and it wasn't too hot or too cold. Nevertheless, I resorted to this outfit: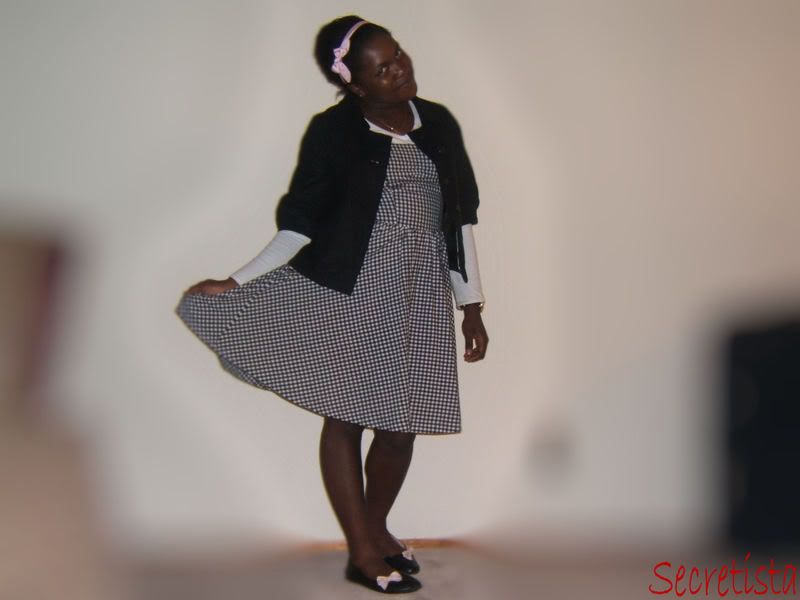 What I love about this dress is that it's flowy and if it was blue, I could be a modern version of Dorothy. The past two days I was back at school working in the Admissions office. Ya know, doing the normal Student Ambassador duties--giving tours and answering questions. And once that clock turned 4, I was home in one clap of my black embellished flats as my ruby slippers. Or, in one hour on the Belt Parkway, ha.
Moving on, Saturdays are days of leisure, and I recently just watched Georgia Rule with
PRC
. Well, we watched it on the same channel and chatted about it on the internet. And it was no surprise that we both noticed the ladies were wearing LouBous! I hear they're really comfortable, and I'm dying to tryon or buy one. But I would never spend $200 + on a pair of shoes, so trying one on will just have to do for now.
Ahh, what does everyone do on the weekends?
--
Secretista