I'm sad that I only work 3 days out of the week at my internship
. I'm having a lot of fun researching sites, taking clips from magazines, and writing updates/posts that get butchered. I can feel it. My Journalistic brain is growing by the minute.
Moving on, don't you hate it when the Meteorologists are wrong? Seriously. Thunderstorms were supposed to occupy the entire day today, but it barely rained! I was expecting a downpour in the city and wore my 3 1/2 inch wedged boots in anticipation. I was excited because the last time I was in the city when it rained (wearing the same boots of course),
I snuck into a Fashion show during NY Fashion Week!
Nevertheless, it was nothing but cloudiness today.
You see, I'm the type of girl that usually plans her outfits based on the weather. The only time I'll ever disregard the weather for the sake of Fashion is if I have a to die for--but not so warm--jacket to wear during the Winter. I often wonder if others are like me.
Do you get dressed based on the Weather or just wear whatever?
During the Summer, I
usually
don't post on Thursdays because I'm busy working.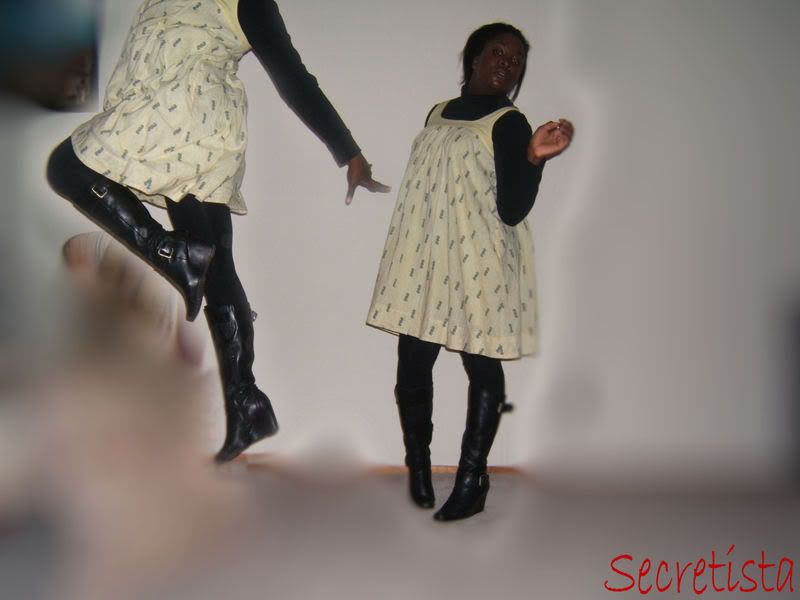 ---Secretista