I sometimes wonder
WHY
I have so many e-mail accounts. I have about 4. Technically 6, but I rarely use the other 2.
OKAY
, 7 if you count my
intern
email address.
How many e-mail accounts do you have?
I guess normal people only have 2 or eh 1--haha!
Moving on, as I'm checking over the event page for
Ed2010's 7th Annual Welcome to NYC Intern Party
(the list is almost at 200!), I can't wait to step out in my
SATC Dior look-alike heels
. Which by the way are
4 INCHES
high! So if you're going to be there, look for the extremely tall (
5'10" ish
) chocolaty--looking girl in a black dress, possibly standing next to an adorable girl who as
she
puts it will probably be "a head shorter than everyone else, even with heels on." WOO!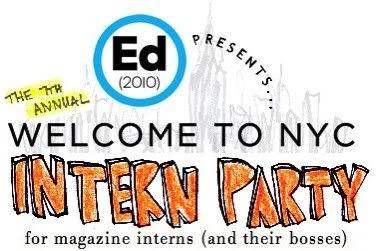 ---
Secretista