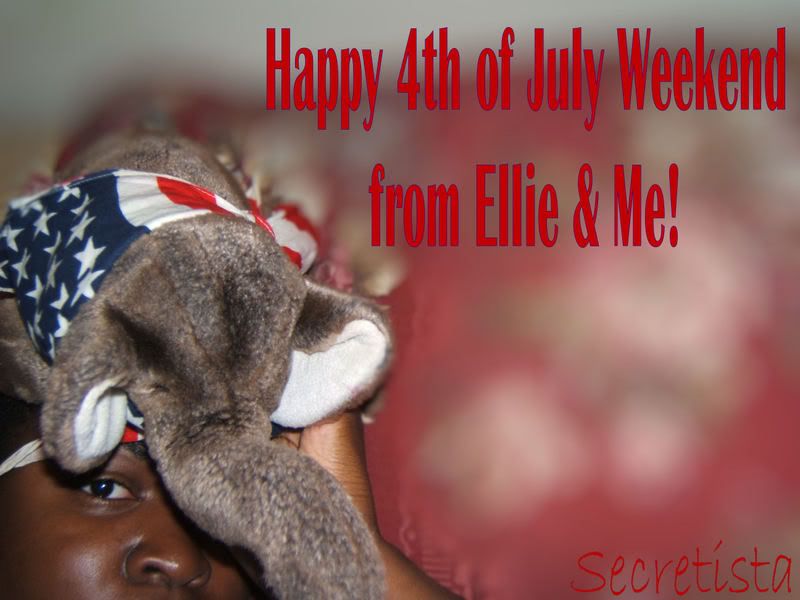 It's 4th of July Weekend and that means having a reason to pig out on hot dogs, hamburgers and iced treats! I spent my 4th of July with my best friend, her father, her sister, her boyfriend, and another friend. We watched movies and ate Chinese food and ice cream. And after her family left, we talked and reminisced about high school--it was a rather interesting conversation. I didn't get home til 2 in the morning and my mom wasn't too happy about that, heh. I feel kind of bad, but when I'm away at school late nights are a part of my life. All in all, 4th of July was fun.
How was your 4th of July? What did you do?
Here's another "
Who Wore It Better
" long over due.
In the spirit of 4th of July, tell me who wore my American flag bandanna better; Ellie or me?
My vote--as always--is with Ellie.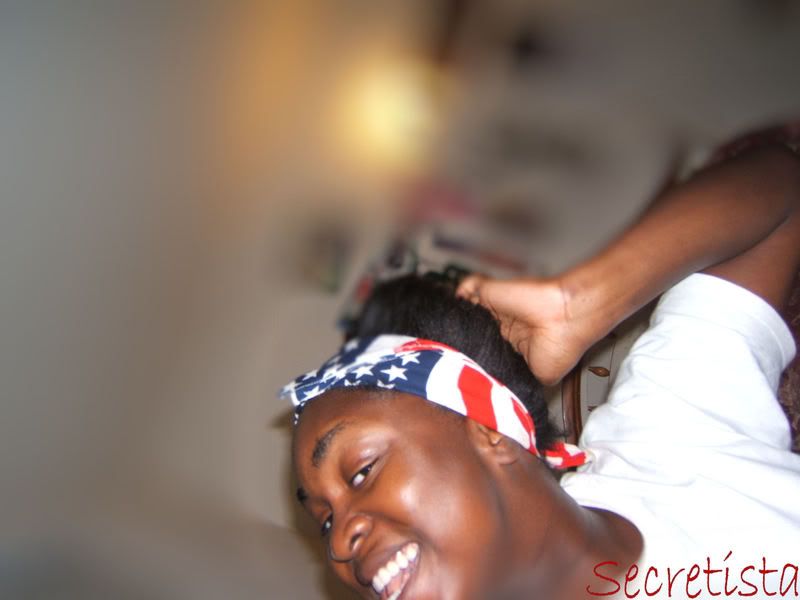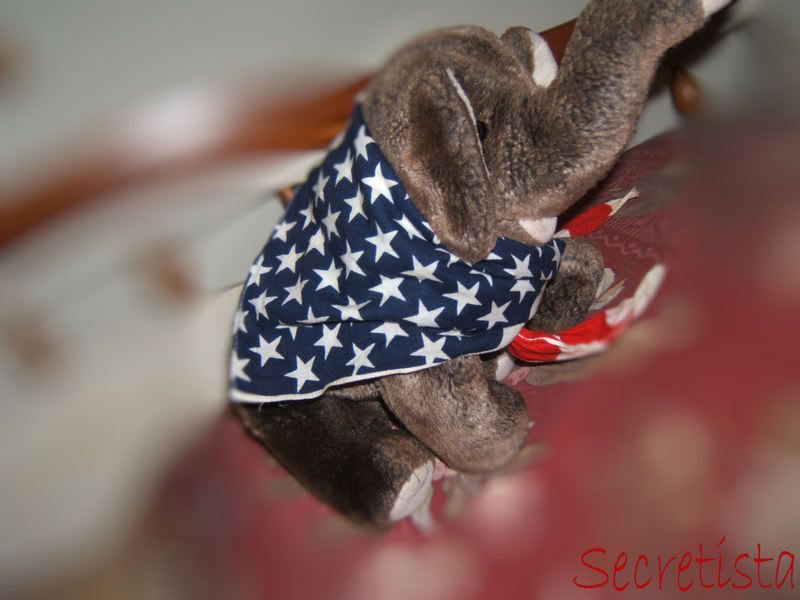 ---
Secretista