With about two weeks left until Father's Day, I still haven't thought about what I should get my Father. Or well I mean, I haven't thought about what I should tell my older brother to buy him that's worthy of slabbing my name on the card and calling it a day. I'm short on cash--
as I have been for the past couple of months
--and I'm thinking about being a little more creative this year. But how? And with what? May be I'll get him a gift card to
Forever 21
? Ha. Well, I was baffled when I went on the
Forever 21
Web site and saw this: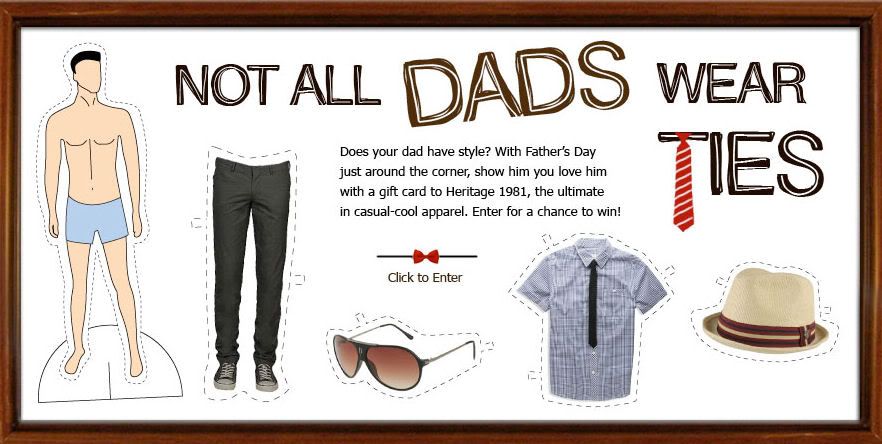 After I clicked the image, it all made sense and the concept of the contest is pretty cool. All you have to do is send in a photo of your daddy warbucks being the stylish pop he is and you could win a $200 gift card! My dada's
pretty stylish
, so may be I'll find some photos of him and win me some moolah to go shopping with for the fall season.
---
Secretista