Lately, I feel like I've been channeling Jackie O. Of course, with my own modern twist. Jackie's style was one of
crisp, elegance, and charm
.
She knew how to look tastefully chic, yet comfortable, and well, girly.
I don't have many personal style icons, but I think her style is something I adore and if I could emulate anyone--

besides Gwen Stefani

--it would be her. Oh how cliché of me... everyone adores Jackie's style.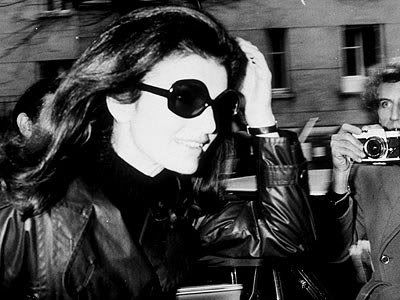 Guess what's under my trench?



BAM--A STRAPLESS JEAN JUMPSUIT!!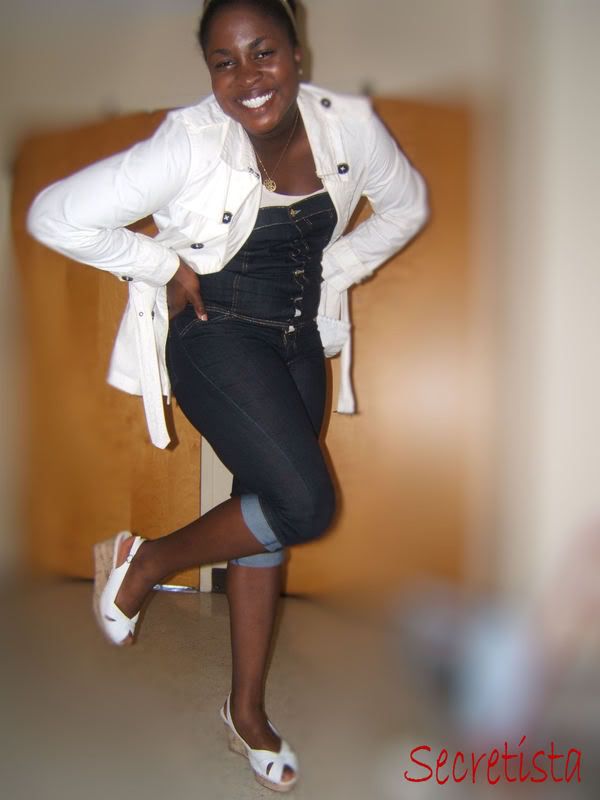 It's Wednesday, and I usually talk about 'Campus Relations', but this week I didn't attend any on-campus activities. However, last night, I met the rest of the RAs for my Residential building next year! And, they're awesome! I hope they weren't freaked out by me, because I'm usually shy when I first meet people. Sometimes people take that as me being mean (my roommate did), but I'm actually really nice (sometimes too nice) and well, I'm just a naturally quiet person who thinks a lot, so if I'm not talking it's because I'm thinking!
---
Secretista